Sportidealisten – The #1 sports jobs platform in the Nordics
Save time when finding your dream candidate/job. Enter the platform and search or post your job within no time.
Sportidealisten is a sports job platform in order to help you find your dream job in sports or find your dream candidate. Furthermore, we provide sports jobs, ideas, inspiration and great lessons from the sports field. We want you to feel empowered and ready for a successful career in the sports industry – but what is Sportidealisten?
OUR VISION
We believe that all sports bring a lot of engagement and emotions and that is why many of us want to work in sports. Our vision is to have a world where everyone can work with their passion.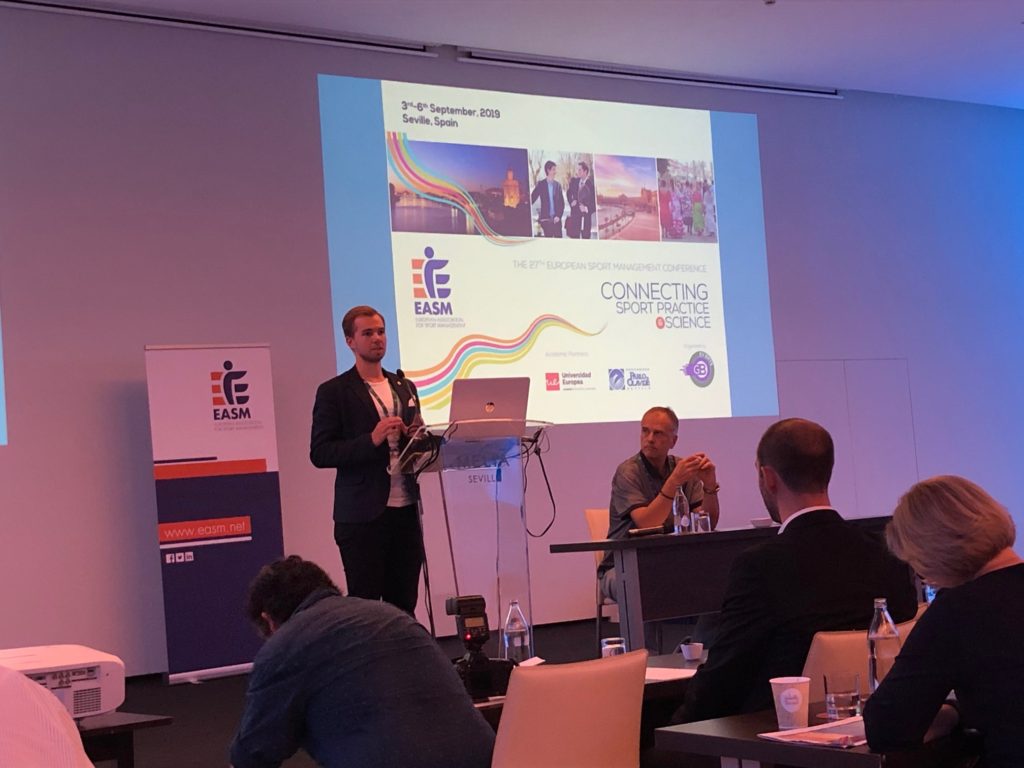 Who is the founder, Jakob Wikenstål?
And how does he know all about sports jobs?
It all started as a travel blog during his studies abroad, where he shared his experiences from Tasmania, Australia. However, he traveled a bit more and continued to share new travel experiences. Meanwhile, Jakob had a strong connection to sports and a future career within the sports field. He also has a great interest in discovering new things, experiences and he is learning something new every day. All together have led to new knowledge, skills and networks and especially within what he is most passionate about, sports!
We know that finding a sports job isn't as easy as many other jobs and there are few platforms where you can find sports jobs. It takes a lot of time to find the dream job in sports but also to find and recruit the best candidates. This is where the problem started, so Jakob decided to solve this problem. He wanted to provide a single platform for everyone who wants to work in the sports field. An easy way to find your dream job or the best candidates. Sounds great right? This is not the only benefit at Sportidealisten. Jakob also knows a lot about sports and there are so many things happening within the field. He felt that there are great lessons to be taught and more people should be aware of them. Except for the sports job platform, Sportidealisten also provides blog posts with different perspectives in order to inspire you with ideas and knowledge for a successful career and team in the sports field.
🎯Mission
Sportidealisten was founded with the mission to connect future employees and employers in the sports industry and to provide impactful matches between hiring managers and job seekers in sports. Our job is to find yours. We want to make it as easy as possible to find the dream job but also to save hiring organizations time when finding their next hire.
For whom?
Job seeker
Let us find your dream job. We feel your passion and now it is time to find that job opportunity that fits your passion.
Employer
Looking for a new employee, full time, intern or freelance? Happy to let you know that, they're right here.
Values
Transparent
By being open, transparent and honest on a regular basis with our stakeholders, we believe that we work without ever risking anyone's privacy.
Innovative mindset
We believe that innovative minds bring us new knowledge and success. At Sportidealisten, we learn by discovering new things and experiences every day. We get excited about new ideas and react to them fast by testing them out.
Open-minded
If you don't dare to ask a question it is hard to move forward. By staying curious and asking questions we believe that we can be faster and never miss out on any opportunity.
Trust
We believe that fair play is not only a thing on the pitch, fair play is key so gain trust and building a great relationship.
Inspiring
We work hard and we wake up everyday with new inspiration to become better than yesterday. We always believe that we make an impact and inspire you to achieve your dream.
Loyalty
Teamwork is not only built on trust, we also need each other to build long lasting relationships. By being loyal to our colleague or teammate we know that we can come far and that no one is alone.
But, what is this Sportidealisten?
"Adapt what is useful, reject what is useless, and add what is specifically your own."
– Bruce Lee
'Idealisten' means….
Just like Bruce Lee said, this is the motto by our founder, Jakob when it comes to sports. He has been through many things in his life and has always been breathing sports and developed knowledge from it. "Idealisten" is a Swedish word like the English word "idealist". This means you could be framed as a hopeless romanticist into something, and as for our story, we are a hopeless romanticist into sports.
Maybe you feel the same. Imagine feeling the importance of being a teammate, or being a key player in development phases around sporting organizations and their guidelines and policies. As an idealist, you are most careful. No matter if the work is about ethics, environmental issues, a personal opinion or about the organization you are working at. You are a strong believer in a bigger cause.
Are you a Sportidealist too?
Do you also share the vision and the priorities as a Sportidealist? If yes, it is all about the greater good, which makes you loyal, an inspiration and a trustworthy person when you meet people like our founder, Jakob with common values.
Jakob is curious and he almost feels obligated to discover and search for new things to learn from, which could be new places or cultures. This is what Jakob is sharing and what Sportidealisten stands for. We hope that you find this as a fruitful and a great resource and we hope to see you here again. At the sports job platform where sports jobs, ideas, and lessons learned from the sports field is always just one click away.
Feel free to connect with Jakob on social media (Twitter, LinkedIn)
---
---

---
You might wonder why the orange color is everywhere?
Orange is a color with a mix of red and yellow. Colors that draws attention and when looking at orange, most people feel enthusiastic and alive. You could also feel a sense of balance, and that a person is friendly and warm.
Positive characteristics of orange: active, charismatic, competent, creative, emotional, energetic, exotic, explosive, flexible, funny, happy, healthy, humoristic, independent, motivated, provocative, secure, sociable, stimulated, successful, tropic and wild.
Create the best of you too! Now let's go and find your dream sports job.
Newsletter – The latest news and jobs in sports

Thank you for reading this. If you want to get more insights from the sports field, please subscribe to our monthly newsletter.
---
Collaborations?
Want to reach new and engaged audiences and raise awareness of your brand? Read here how we can work together.
---
Let's improve
If you have time, please help us improve our user experience by providing some general feedback on the platform.
---
Find your dream sports job or dream candidate within one month
Sportidealisten – The #1 sports jobs platform in the Nordics