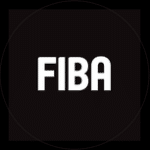 Website FIBA
FIBA Media and Marketing Services (FMMS):
FMMS is the commercial entity of FIBA, responsible for the development, management, and delivery of FIBA's media and marketing activities, through two major partnerships: FIBA Media (with Dazn) and FIBA Marketing (with Infront/Wanda). FMMS supports the commercial development of the FIBA Family, for a sustainable growth of basketball worldwide, establishing strategies, building assets and looking for innovative partnerships.
To complete our team we are looking for a:
Key Responsibilities:
Use market research and intelligence, collecting qualitative and quantitative data to create benchmarks for different projects (i.e. Marketing activations, Gaming & Esports, D2C opportunities, Licensing, Blockchain, NFTs, among others)
Support the FMMS team in administrative tasks, such as photo selection, preparation of documents and presentations, invitations letters etc.
Support on planning and delivering marketing events (i.e., workshops, lectures, webinars)
Prepare reports on Industry Trends
Participate regularly in brainstorming sessions for the development of new commercial projects and document the process
Experience and skills required:
Strong desire to learn along with professional drive, keen attention to detail and accuracy
Comfortable working as part of a team as well as alone
Interested in technology and innovation
Project management, problem solving, analytical, multitasking and motivated
Strong communication and organizational skills
Proficiency in Microsoft 365 suite
Sports Industry / Basketball knowledge is a plus
Recent enrolment in a related bachelor or master's degree of benefit
Requirement:
Fluent English / French is a plus
Swiss nationality or holding a valid Swiss working permit
Location: Mies, Vaud, Switzerland
Period: Six months
Start date: As soon as possible
Please send your CV with a cover letter in English via jobup.