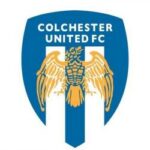 Website Colchester United
Reporting to: Conference & Events Manager & Commercial Sales Executive
Location: JobServe Community Stadium, Colchester.
Job Description:
Colchester United maintains a unique position within the town's sporting, business and social communities, based at the JobServe Community Stadium the club hosts League football, conferences, private events, party nights, concerts, pitch hires and so much more.
Your role will provide support to both the football and conference and events arms of the business, to ensure sales are maximised and customer satisfaction is high. This will be a varied role which will include welcoming customers to the building, speaking to clients over the phone and confirming details via email.
Your attention to detail and organisational skills will be key to ensuring admin tasks are completed to a high level.
Key Responsibilities:
Handle administrative duties and provide administrative support to sales teams.
Conduct post event/fixture feedback activities, reporting findings to sales teams.
Perform data entry tasks, maintaining correct and up to date information.
Liaise with clients to book and coordinate small onsite events.
Welcoming customers to the stadium, and ensuring any queries are resolved.
Personal Specification:
A positive, highly motivated individual with a desire to succeed.
Strong organisational skills with the ability to multitask.
Strong attention to detail.
Previous experience in administration and high volume office work is desirable.
Flexibility within role and must be available to work scheduled hours
Excellent communicator with strong customer service and interpersonal skills, dedicated to offering first class service
Able to work well under pressure whilst maintaining professionalism
Proficient in computer software systems including MS Office.
Hours of Work:

40 hours per week. With the nature of the conference & events business there may be occasions where evening or weekend work is required.
Salary: £14,206.40 – £19,760 Dependent on experience