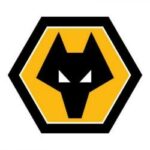 Website Wolverhampton Wanderers FC
Job purpose
Working within the Inclusion & Cohesion team, this person will lead on developing and delivering an exciting programme of sports activities which will engage young people aged 8 – 19 years (up to 25 for those with additional needs) at The Way Youth Zone, Wolverhampton. To provide direct line management support, coaching, and development for sports sessional workers and volunteers to ensure young people receive a highquality service. The role will require the successful candidate to oversee the climbing wall, boxing gym, fitness suite, sports hall and 3G pitch. To utilise sport in the wider youth work agenda supporting and encouraging young people to express themselves, explore issues and facilitate personal development. The role also will build and maintain a progressive and successful partnership between Wolves Foundation and The Way Youth Zone; exploring ways to work together and collaborate on projects.
Key responsibilities
• Plan, coordinate and deliver a comprehensive sports programme for young people in Wolverhampton. The role will require a significant delivery role including evenings and weekends
• Ensure the sports programme contributes to the wider youth work network and meets the needs of the young people
• To motivate, support and encourage young people to participate in sport and healthy, active lifestyles
• Ensure all sports staff and volunteers are equipped with the resources and activities needed to fulfil the sports programme to a high standard. This includes developing a programme of CPD for staff.
• Identify and raise any issues or areas of development for young people
• Work with the Youth Club Co-ordinators and Head of Youth Work to manage, induct, train, support and develop a team of part time sports workers and volunteers, supporting CPD and opportunities for accredited and recorded learning
• To monitor, record and evaluate the sports programme and provide reports and information as required in order to ensure a consistently high-quality youth work provision and demonstrate the impact of the Youth Zone and Wolves Foundation
• To network with local appropriate sports clubs and community providers and other partner organisations to develop joint working programmes
• The role requires occasionally session leading and locking up of the Youth Zone to cover for Senior and Junior Club Leads. This will be scheduled by your Line Manager, and you will be assigned another member of staff to assist
• Working with Wolves Foundation Inclusion & Cohesion Manager and The Way Youth Zone Youth Work Manager to develop a universal city offer for young people
• To deputise for the Youth Work Manager as required & carry out any other reasonable duties as requested by the Senior Leadership Team
• Support the implementation of the delivery plan for Wolves Foundation Premier League Kicks and Kicks Targeted
• Collate and input data for Wolves Foundation and The Way Youth Zone
• Support the development of the wider delivery team within Wolverhampton Wanderers Foundation
• Offer administration support to the team by completing a range of administration and project development tasks
• Perform other duties as required which are considered relevant to the post and to the objectives of the Foundation and The Way Youth Zone
Closing Date – Monday 4th July, 5pm
How To Apply
Please complete our application form and diversity monitoring form, then email them to jobs@wolves.co.uk for CLUB roles and foundationjobs@wolves.co.uk for FOUNDATION roles.
Please include the job reference code in the subject line, unless otherwise stated on the advert.
Please note, we reserve the right to close any advertised vacancy before the stated closing date. We recommend applying to our vacancies early, to avoid any disappointment.
For safeguarding reasons, we are unable to progress candidates who have not applied with our application form. Thank you.