What is the future of football? What is the next big thing you should know about? How can football clubs and leagues adapt and stay innovative? A few questions I had in my head before going to the Future of Football Business conference in Graz, Austria.
---
---
What is the Future of Football Business conference?
On 12th September 2019, I was participating at the Future of Football Business conference in Graz, Austria. It is the conference for digitization, innovation and future topics in the football business.
International experts provided insights into topics such as fan engagement, modern infrastructure, new monetisation possibilities, internationalisation, the use of data and many other hot topics in the football business.
Furthermore, experts from clubs and economy presented their best practices or learnings and discussed how to handle those changes and to use emerging opportunities. An additional focus was on startups from the football business ecosystem. So let me now present some of the insights.
Football startups and how they can help clubs
One of the many sessions during the conference was a panel discussion with the topic: How Clubs and Leagues can benefit from working with Startups. Involved in the panel were:
Tomasz Zahorski (Member of the Board, Legia Warsaw)
Patrick Lenhart (Head of Marketing & PR, Austrian Bundesliga)
Dirk Schluenz (Head of Commercial, FC St. Pauli)
Together they discussed how many startups that tried to get in contact with them. For Patrick and the Austrian league, he received up to 50 different calls/messages every week. Meanwhile, the football clubs, they received 10-20 calls/messages from different startups who would like to help them every week.
The common thing between the organisations was that the Austrian league, Legia Warzaw, and FC St. Pauli don't have the resources and time to listen enough to all messages. However, the Austrian league would listen to those who can help all the clubs in their league. Patrick also mentioned that they would recommend startups to go directly to the clubs instead of them. FC St.Pauli thought it was stupid to go to a club and not the biggest player within the tech industry like Google and Facebook etc.
One challenging part for the startups that they discussed, was the difficulties to get in contact and sell to football clubs. What they should do is to ask the clubs what they need and then offer the services/products for free to show the proof of a great startup. That would provide the football clubs more trust and credibility.
Another way to be innovative was that the Austrian league could imagine having an innovation lab. A place where they could try to identify the needs of their clubs and then invite startups to try to solve them.
Innovative football startups
Later during the day of the conference, The Football Innovation Award was held. The award presented the category "Innovative Startup". Together with an international jury of experts, a shortlist of five nominees from the entries was chosen. The five startups were:
Let's look into two of these, that actually are Nordic startups.
Clubtimiser, is a wall-to-wall CRM solution for sports clubs. It is developed on the Microsoft Dynamics 365 platform and helps solving challenges and "pains" experienced by sports clubs regarding value chain management such as pipeline management, account management, capacity management of products, an overview of sponsorships, event management, etc.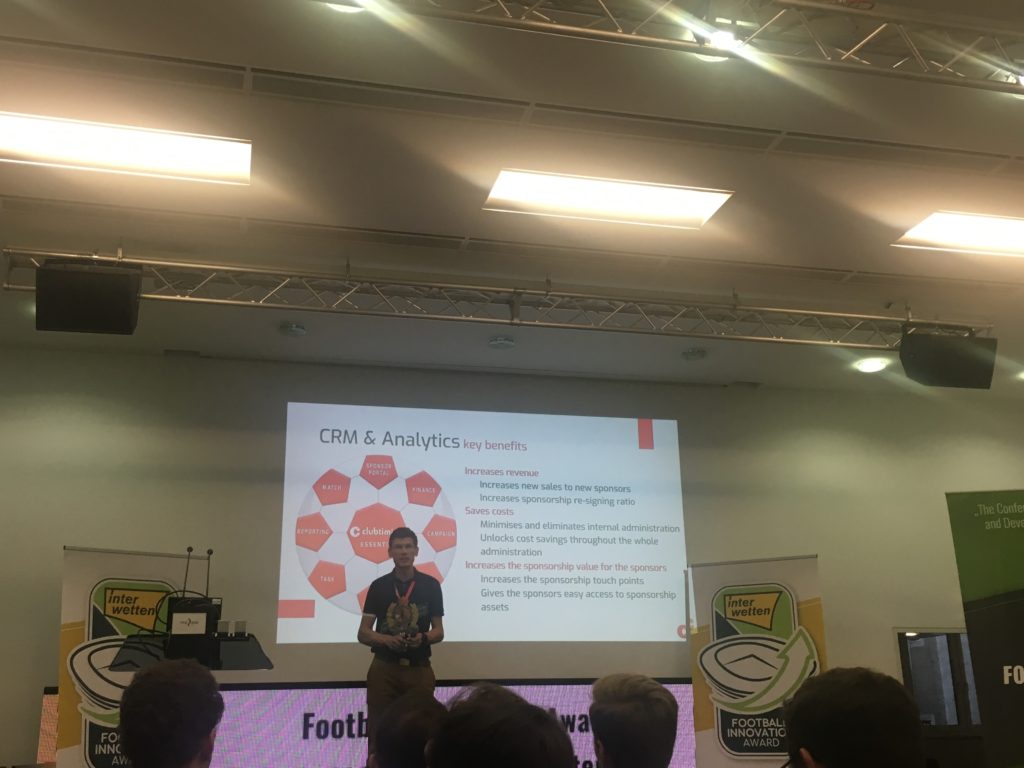 Just Football, is a mobile game revolutionizing the sport of football by combining real-life gameplay with digital user-created content. Progress in your career by playing football challenges with other players on one of the thousands of pitches submitted by the Just Football community.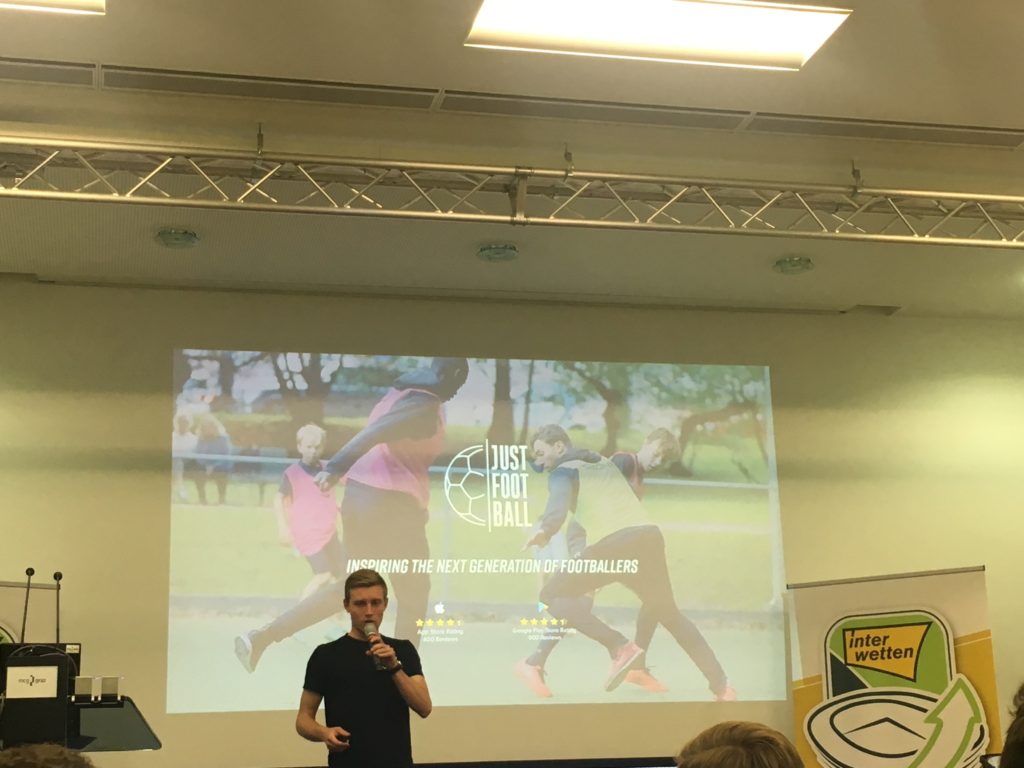 Lessons learned by Sportidealisten
So what is the future of football like? What I experienced and discovered was that media, data, and technology are more or less involved in the plans of growing football clubs and organisations. No matter if it is about broadening your fan base abroad to China or India, or to the neighbor country. You need data to better know your fans and potential fan, but also media to engage and technology to offer good accessibility to your football club and community.
If you are a startup, and specifically if you want to get involved in the football industry, make sure to address the need of the majority of a league's football clubs. At least provide free samples to clubs in order to give them a chance without taking too much time and risk from them. Football clubs and leagues get so many messages, instead of listening to your idea that costs, convince them by showing first.
Lastly, with a subjective Nordic perspective, Clubtimiser and Just Football show some interesting future football trends. Technology can help more clubs to organise their management, no matter the sports club's size. And Just Football shows that they can help to get more people physically active by gamifying football, almost like playing FIFA.
And who won the Football Innovation Award? Well, the Swedish startup, Just Football did! Congratulations!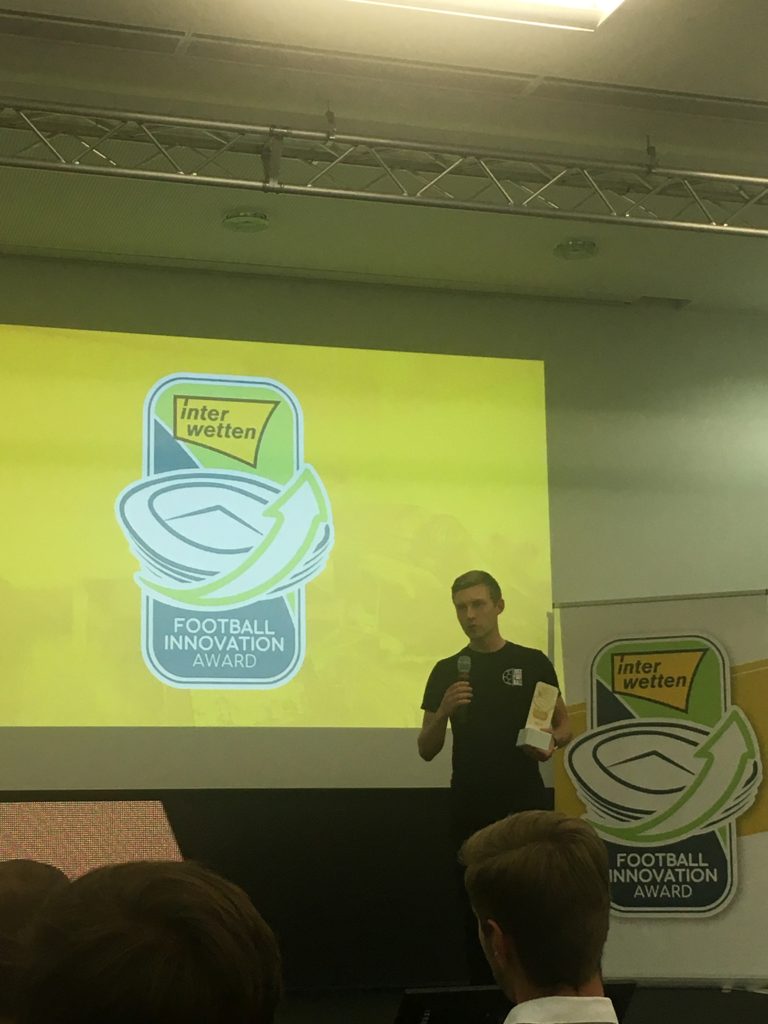 What are your thoughts? Do you work in the football business? Add your comment below.
---
We want to help more people finding their dream job and also feed you with the latest news and lessons form the sports world. Do you have any feedback or advice or news, please share that to us. You can contact us or reach out on social media, Twitter and LinkedIn.
See you soon with more lessons learned from the sports field that will enhance your creativity and your career in sports.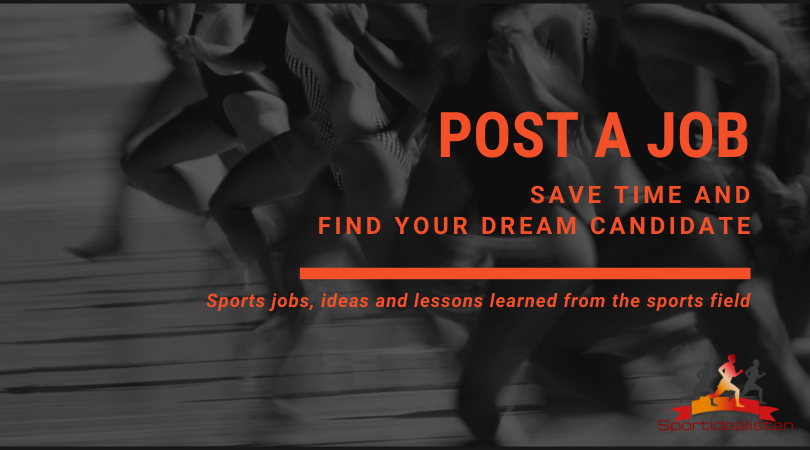 Save time when finding your dream candidate. Post your job within no time. Our vision is to have a world where everyone can work with their passion. On the Sportidealisten website, you have the opportunity to publish vacant job positions. Please create your free account and write your job post today or send your post to us like the Föreningskraft did.