During the summer of 2021, the Olympic Games was held. Despite a special Olympics with no fans attending, the athletes made great competitions and broke many records. One thing that is getting more and more popular to talk about is what helps athletes to go higher, faster, better and together. One of the secrets to this is SportsTech. In this article, we will break down some behind the scenes from the athletic successes by sharing the SportsTech that was behind many of the athletes in the Olympic Games.
What is SportsTech?
There are several ways to explain what SportsTech is and one of the ways to explain it is described by Daniel Marcus at Forbes, where he writes that SportsTech has emerged as a viable sub-sector in the tech space. SportsTech combines two things that the general population views as "sexy", startups/technology and sports.
In 2018, the SportsTech sector generated an estimated $2.5 Billion in venture capital funding with some estimating that number growing to over $30 Billion by 2024. Moreover, the definition of what qualifies or is considered to be SportsTech only continues to grow. When people think of the term SportsTech, they think of different kinds of wearables, media platforms like The Athletic or Overtime, and probably e-sports and gambling technologies. There was a point where the term "SportsTech" would prompt eye rolls from people like Daniel Marcus – there was a pervasive sense that the sports industry was grasping at something that simply wasn't there. However, the space has evolved over the past few years, as SportsTech is no longer limited to the traditional areas mentioned earlier in this article, as SportsTech now includes (or at least should) – not just technology that has applications in sports but technology where sports can be used as a vehicle or a platform for the success of the company.
SportsTech is the intersection of sports and technology
To put it simply, sports tech is the intersection of sports and technology. In other words, when technology is used to create a solution in the realm of sports, it falls under the umbrella of SportsTech. Think of solutions that have changed the way athletes compete or help them improve their performance or even new ways of engaging sports fans — that's all SportsTech.
SportsTech is here to stay and to help athletes train better and win competitions (and make money) while delivering better experiences for fans. So let us have a look at what SportsTech was part of the Olympic Games 2021.
SportsTech help athletes train better
San Francisco-based asensei helped the British rowing team prepare (see video below) with its connected coaching platform. The company raised another $2.2M to build out a library of exercises including rowing, yoga, pilates, rehabilitation, kettlebells, and TRX. 
Los Angeles-based StreamRecap produces "instant automatic highlights" for high school and college athletes that help with training and recruiting. The company was one of 10 winners of this year's NBCU SportsTech Accelerator getting exclusive access to teams and Olympic coverage this year.
Other coaching platforms with recent successes include:
Emerging platforms for more general audiences include A-Champs and Utah-based Freeplay.
SportsTech improves an athlete's performance and recovery
Other SportsTech companies are upgrading the equipment athletes use to train and recover.
Two other NBCU accelerator winners include Atlanta-based swim apparel maker Ane Swim, which creates swim caps designed to make the water more appealing for diverse audiences; and Ohio-based Safety Skin, which sells reflective skin to improve roadside safety.
Houston-based GRIND raised $250k from Mark Cuban and others for its basketball hoop that passes the ball back to you. France-based Stendo is developing technology to help athletes recover faster by sending "cardio-synchronized massages" through an IoT-enabled bodysuit.
Oura ring is a $300 Sleep Tracker That Provides Tons of Data.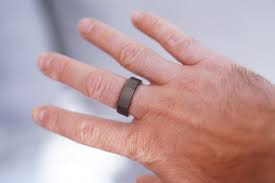 SportsTech can also apply mental training
Mental health took center stage at this year's Olympics Games, providing opportunities for startups focused on the mental side of sports.
Swimmer Michael Phelps, the most decorated Olympian in history, recently joined the board of Australian technology startup Medibio, which uses data technology to help those dealing with depression and anxiety.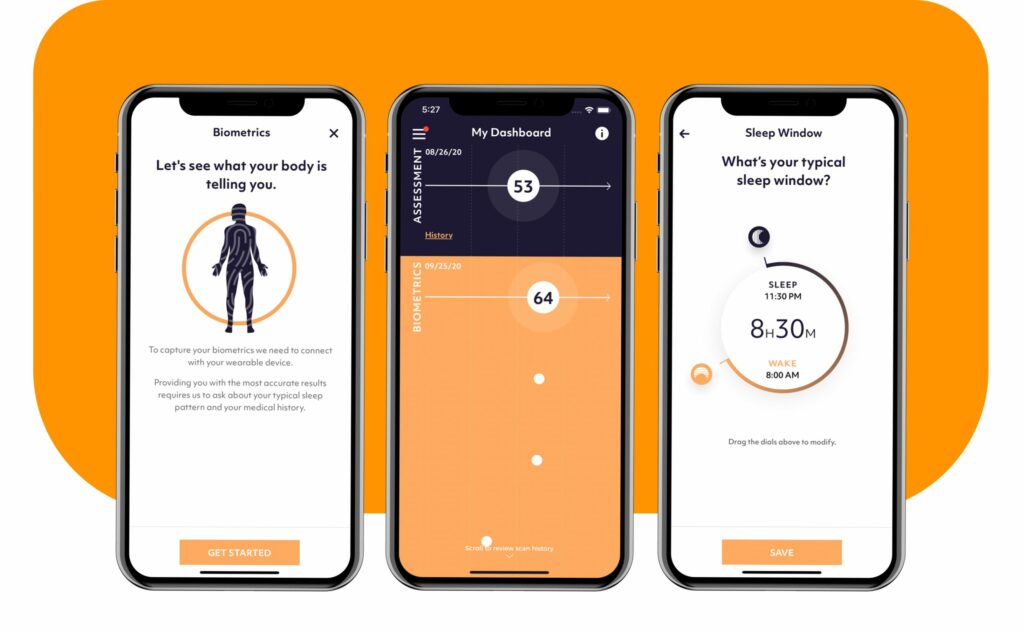 The Indian Olympic Association partnered with Dhyana, a meditation-tracking startup that uses a ring to track a user's heart rate variability, to help all of its athletes focus on their mental wellbeing.
New York-based Sharper Sense developed a "sensory patch" that sends electrical signals into an athlete's body to improve awareness and reaction time. Denver-based GameSense trains baseball players to recognize pitches faster, and Arete offers personalized mental training and support from an "AI-powered wellbeing coach."
SportsTech also help athletes making money
SportsTech startups are also using tech to help athletes monetize their passion.
Toronto-based Eon Media, another NBCU SportTech Accelerator winner, helped the U.S cycling and swimming teams understand the exposure they'll get during the Olympics through its AI-enabled video platform.
London-based SportsIcon helps athletes create "one-of-a-kind, inalterable digital memorabilia" for fans to buy, while Own The Moment works to build "the Bloomberg for NFTs." Both companies are part of this year's Techstars Sports Tech accelerator.
Tokyo-based Ventus Inc., which allows people to support teams and athletes by buying digital trading cards, has partnered with the Japan Sumo Association.
Influencer culture is expanding, with some estimating that brands will spend up to $15 billion on influencer marketing by 2022. Antourage allows sports organisations to leverage influencers, or super fans, to create interesting, engaging content. 
Min Fotboll, 'We're in the game now': How Sportswik helped the SvFF connect Swedish football from top to bottom. Min Fotboll allows football clubs at the grassroots level to live stream their games and enable friends and family to follow every step on the pitch.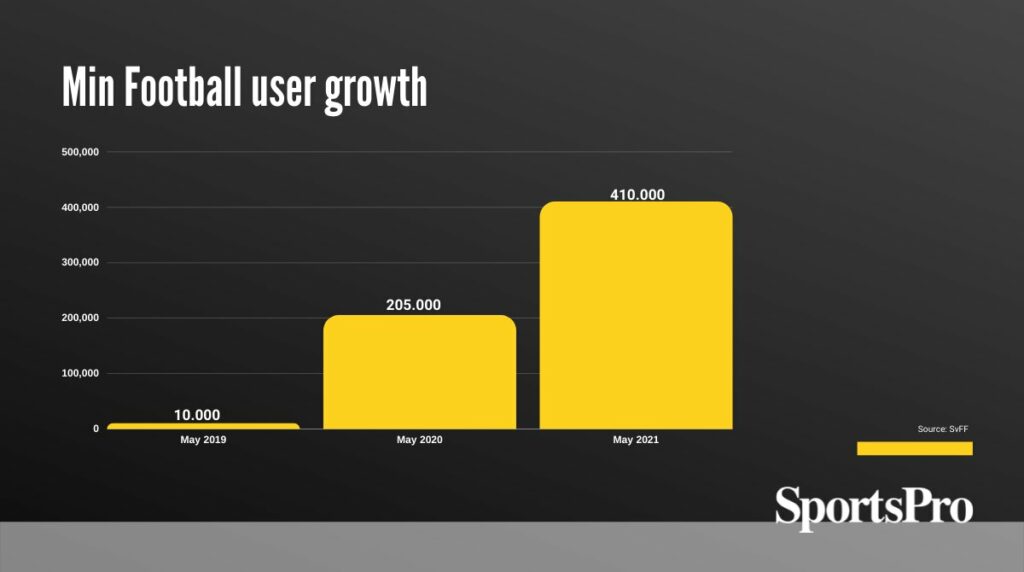 SportsTech improves the fan experience
SportsTech startups across the globe are creating new ways for fans to enjoy live sports, too, as well as athletes road to the Olympics.
Because international spectators were banned from this year's Olympics Games, there wasn't much need for the fleet of robots that stood ready to help fans navigate the venues. But Perth-based Komo Digital partnered with the Australian Olympic Committee to create the country's first virtual fan hub. 
GreenPark Sports raised $14M for its social sports platform. The company, which was founded in 2018 by former execs at YouTube and Zappos, recently entered a partnership with the NBA so fans can outfit in-game avatars with jerseys and hats of their favorite teams.
Meanwhile, Buzzer raised $20M from pro sports legends Michael Jordan and Wayne Gretzky, among others, for its live-sports service that aggregates streaming rights to give users an all-in-one-app experience.
The Sonar Company recently raised $1M from Philadelphia 76ers coach Doc Rivers and others to use ultrasonic tones to communicate with fan devices. For example, instead of displaying a QR code for fans to scan on their TV, future broadcasts could play a tone only recognized by enabled devices.
A host of AR companies—including Paris-based Immersiv.io and Bangalore, India-based Edisn.ai are working to bring stats and other information to fans as they watch games.
Want to take grassroots sports to the next level? Joymo have created an innovative fixed installed camera system, the Livecaster Pro, which brings automatic action tracking and higher resolution detail and when combined with the Joymo platform elevates and empowers everyday superstars.
What's next for SportsTech and the Olympic Games?
Esports continue to await their Olympic debut. 
Ahead of the 2028 Olympic Games in Los Angeles, a local cleantech accelerator is pushing for California to win a "gold medal for clean air" by boosting electric vehicle use. 
Meanwhile, in Brisbane, which hosts the 2032 Games, entrepreneurs are already mulling economic opportunities in tech.
Curious to learn more about SportsTech, you should read how sports technology has changed physical activity.