As an athlete there are many great skills being developed like discipline, focus, goal setting and balance and those are not only for an athlete, their skills can be useful in other contexts too, for example in an entrepreneur's environment. This is what we call transferable skills. During the spring of 2020, right at the beginning of the Covid-19 outbreak in Sweden, our founder Jakob had the opportunity to sit down at an entrepreneurial event with four elite athletes with extensive knowledge of personal durability, the knowledge that has given them a total of thirty Olympic and World Cup medals combined. In this article, one of Sweden's most successful Martial Artist, William Seth-Wenzel, will share, among other things, how to put yourself first and to ask for help when it is needed in order to find the optimal balance and focus!
Transferable skills from athletes: Skills you gain as an athlete
This is a four-part series where we share the conversation from a panel discussion from an entrepreneurial competition during spring 2020. We have divided each athlete's story and experience into a separate blog post. Usually, when we are talking about skills, we are talking about skills needed in different jobs. Job ads contain some required skills for a role or some preferable skills needed. Even if you don't have that skill from previous job experiences you might already have the skill from other experiences. This is called a "transferable skill".
If you have played sports you probably have learned about teamwork, goal setting, or showing respect. This is something you could bring into your future job, which means, you transfer the skills into something else, like from youth sports to a job. Therefore, transferable skills. You could basically acquire skills from other experiences in life than your current job, but also from one industry into another. For example, what can we learn from athletes?
In the first part of the Transferable skills from competitive athletes four-part series we share a great story from Susanna Gunnarsson, one of Sweden's most successful canoeists and she explained how to develop the secret to her successes and why it is her strongest skill. But you can also head over to the next part, part 3 with the unique world champion.
How to find balance and focus
In this second part we will learn how to find balance and focus and why those skills are valuable to transfer into your daily life. William Seth-Wenzel is a martial artist with both World and European Championship gold in jujutsu. In 2019 he was named the Champion of the Year and Martial Artist of the Year at Kampsportgalan.
Athletes must balance short- and long-term plans and it is important for them to feel good and be resilient in order for them to achieve consistent results. Even if you do something that you really love, you may sometimes need to take a break or talk with someone that can offer new points of attack to the challenges you face. Below is the transcribed version from the panel discussion.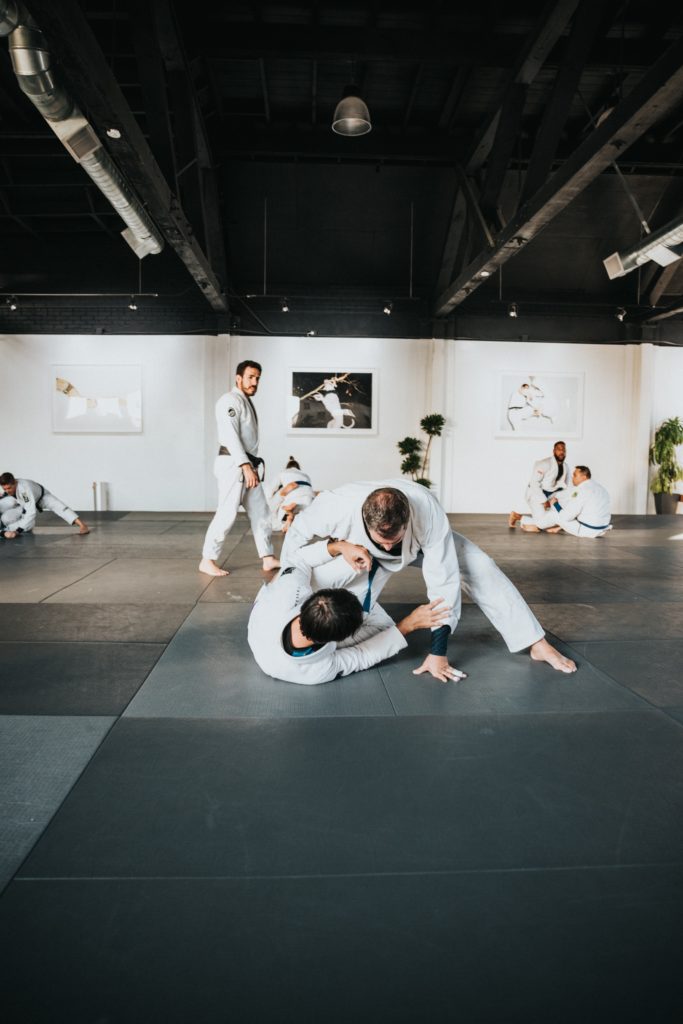 William Seth-Wenzel – what drives you to persevere with sports?
– Mainly, it is because I love the sport and get something out of it. As long as I feel that I am developing and have goals to fight for, I will continue. When it becomes more draining than fun and rewarding, then I quit – or should quit. You can continue to fight if you see there is a future beyond that is within reach, or else it will not work in the long run. I think many business owners can feel that type of stress and maybe let it get too much.
Mental health is a topic that has been widely discussed within sports in recent years. You have won European and World Championships but have also talked with a sports psychologist – explain why?
– To start with, I did not end up there voluntarily. It was the coach that gave me the opportunity to talk with someone because I was going through a period where I was less happy than usual. My first thought was "as an athlete I shouldn't need this, I compete as a weapon". In retrospect, I noticed how much it helped and that the psychologist made me think differently. He offered a solution that only he could give because he was outside of my usual world. The solution was focused on me and the more I visited the psychologist, the better my results became. My advice is to have the courage to seek help in time and take the opportunity to work more proactively.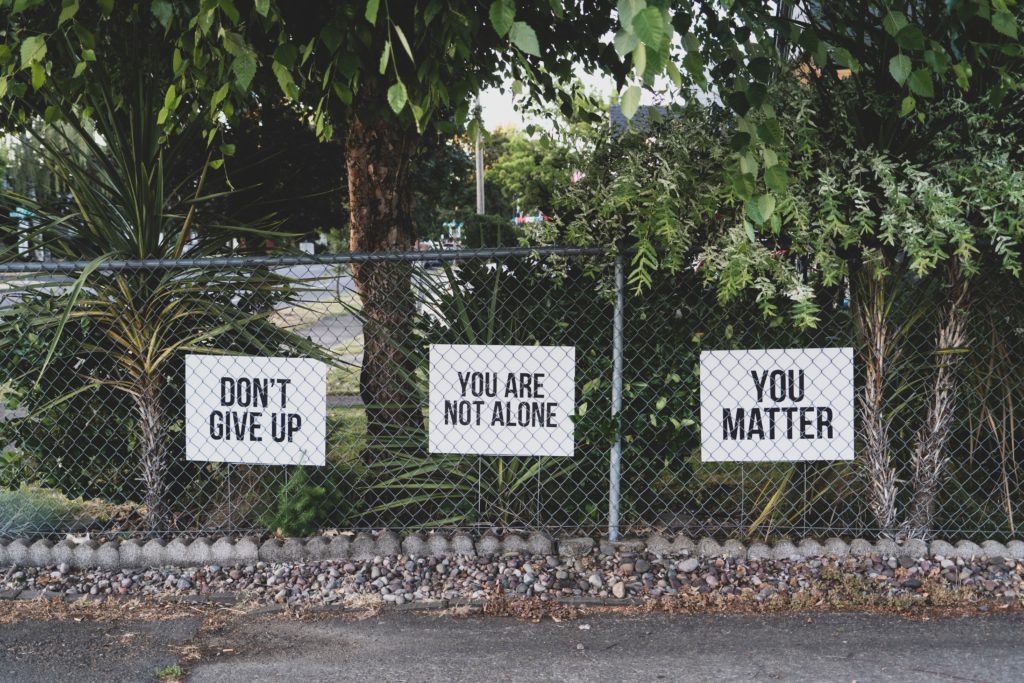 A high level of discipline is required by elite athletes and many are forced to choose between friends and training. What are your thoughts?
– Elite athletes sacrifice many things, but I don't want to sacrifice things that I think are important. I need a life as an athlete and a life outside of it. If I need to give up something that is important, I will reprioritize. Perhaps I can shorten one of my sessions by half an hour. You need to make sure that the right things are sacrificed, or else you may not enjoy it. Prior to the last World Championship, I was feeling stressed out and had several things I wanted to take part in at the same time. I was studying full-time at KTH, I wanted to spend time with friends, I had a part-time job and I was unsure whether I would be able to push it all aside. I did it my way and added all the things in life I find important and that I want to keep. I trained less but in a more effective way and this gave me more time for other things, which made me happy, focused and balance in life.
How can you create a sustainable personal life as an entrepreneur?
– Dare to be selfish! Focus on yourself first, then help others and be an inclusive person.
Find your balance and focus with a challenge
There are many athletes that have been challenged in their lives around the competitions. Should they compete for their own sake or someone else's will? Everyone, even athletes needs to find balance in their lives. One of the greatest heptathlon athletes, Carolina Klüft lost her motivation and focus even though she was the best athlete in her sport. So what happened? Instead of competing in that sport she moved to long jumping. She wasn't the best one in this sport, but she found joy and balance in her life and her athletic career. Another one that has done a similar thing in 2020 is Stina Nilsson. One of the greatest cross-country skiers and she decided in April 2020 to change the sport to biathlon. Once again, to find joy, to find balance and focus in her life.
If you are not familiar with these two, then what about Michael Jordan? Perhaps did you like most of us sports interested people watch Michael Jordan's documentary series on Netflix, The Last Dance? Did you think about that he stopped playing basketball for a while? He actually started a career in baseball in order to find balance and focus in his life. Even though if you are the greatest in your sport, you are the one who should decide your life. Maybe a new challenge like Klûft, Nilsson or Jordan is the way to go in order to find balance and focus in your life? Like Seth-Wenzel, dare to be selfish and learn how you work at your best. Focus and Balance are transferable skills you can use in other contexts too, just remember that it is okay to make your own decisions.
If you missed the first or third or fourth part about Mental strength, Teamwork and Values curiosity, Pressure and Solely responsible check them out here.
Next up, teamwork and values
In the next part about transferable skills from athletes, we speak with Rob Haans, who explains the importance of putting people in focus and the significance of the team for both athletes and entrepreneurs. Rob Haans has his own experience as a triple world champion in jujutsu and as the team captain for the Swedish jujutsu national team.
This story is made by Caroline Wendt at Future By Lund and the original story comes from here: Personal durability, part 2: Martial artist William Seth-Wenzel talks about why you should dare to ask for help.


If you like this, you might want to go further and read these:

– How to get a job in tennis
– What a current sport management student needs to know
– For employers and job seekers in the sports industry
– 3 ways to express passion for sports jobs
We want to help more people finding their dream job and also feed you with the latest news and lessons form the sports world. Do you have any feedback or advice or news, please share that to us. You can contact us or reach out LinkedIn.
See you soon with more lessons learned from the sports field that will enhance your creativity and your career in sports.