What job seekers say about Sportidealisten
As a student in the sports management program, it can feel uncertain where you end up after your studies. But thanks to Sportidealisten's website, I found both attractive workplaces and a calm to actually see that there are a lot of jobs in the sports industry, both in Sweden and internationally. I visit the website every week to see if anything new has come out.
Kim Petersohn Esentals
---
During the spring of 2021, SAIF had the intern Jonas Fridell who has shared his experiences on SAIF's website, which we will share a bit here.
The Swedish University Sports Federation (SAIF), is a Special Sport Confederation (SF) that works with student sports at a national level. As a confederation, they primarily work with students at universities, colleges and adult education centers in Sweden who are interested in being physically active.
Get your next internship at one of the most exciting sports places in Sweden, SAIF.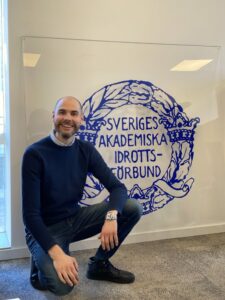 Increase your chance to find a sports job!
Get the latest sports jobs in your mail inbox! Choose if you want to receive vacant sports jobs from the Nordics or from the international sports industry.
Not all sports jobs are listed at Sportidealisten. Sometimes we get "hidden sports jobs", that are not listed on this page.
If you want to increase your chances to find a job in sports, then make sure to sign up on our list.