NOW MORE THEN EVER, YOU HAVE THE TIME TO INVEST IN YOURSELF, THIS IS YOUR TIME TO WORK ON YOUR PERSONAL DEVELOPMENT
Right now, we are all living in unprecedented times. We are not sure what reality will look like in 2 months from now. But what we do know is that a lot of people have lost their jobs and the industry will be harder to get in. Therefore we are happy to present this page to you with a lot of knowledge that you can learn! If there has been a good time to invest in yourself and to develop that certain skill you were lacking at your last job interview, then now is your time.
Sports require many key skills in the modern society
Below you will find courses within the sports industry. Learn about sponsorship, learn about training youth or why not sport and society. Scroll down to find each topic.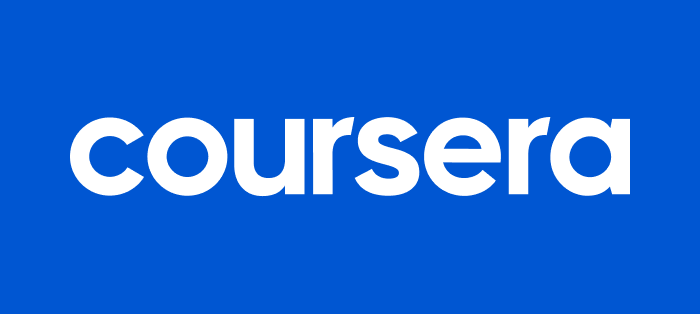 Sports Marketing
Today, there is demand for people skilled in Sports Marketing. Organizations want your expertise to strength and grow customer bases and teams want to enlarge their fan base, attract new sponsors to their sport, build strong programs with existing sponsors, and run their fan conventions and other events. In addition, a wide range of companies recognize the value sports relationships have in positioning and building their brands.
---
Activism in sports and culture
Sports have become an ever-present reflection of American culture, and an important symbol of the divisions and alliances in our society. Sports and political change walk hand in hand in America. The way that athletes and institutions deal with questions of race, economic hardship, nationalism, and political ties have become central to the way that we understand ourselves and our society. And yet, there are those who would prefer their sports free of controversy and opinion. Dedicated athletes, coaches, and media personalities have pushed back against this refrain, demanding to be seen not just as entertainers but as fully formed humans with political opinions and experiences. Their struggles against injustice have changed the face of America and kicked off a reckoning within modern-day sports.
---
sports and building aerodynamics
Have we reached the boundaries of what can be achieved in sports and building design? The answer is definitely "NO". This course explains basic aspects of bluff body aerodynamics, wind tunnel testing and Computational Fluid Dynamics (CFD) simulations with application to sports and building aerodynamics. It is intended for anyone with a strong interest in these topics. Key fields addressed are urban physics, wind engineering and sports aerodynamics.
---
Sports and society
Sports play a giant role in contemporary society worldwide. But few of us pause to think about the larger questions of money, politics, race, sex, culture, and commercialization that surround sports everywhere. This course draws on the tools of anthropology, sociology, history, and other disciplines to give you new perspectives on the games we watch and play. It's the new and improved version of Professor Orin Starn's original "Sports and Society" for Coursera, which drew more than 40,000 students. We will focus on both popular sports like soccer (or "football," as anyone outside America calls it), basketball, and baseball, and also lesser-known ones like mountain-climbing and fishing. You will never watch or think about sports in the same way again.
---
sports sponsorship: let them play
Are you interested in sport sponsorship?
Would you like to understand which actors participate in sport sponsorship? Would you like to know the latest and innovative proposals that are arising in the sport sponsorship world? Are you interested in learning and connecting with sports enthusiasts/students from all around the world? The Universitat Autònoma de Barcelona and the Johan Cruyff Institute jointly offer this introductory course in sports sponsorship for all those interested in knowing how to create a sponsorship plan for a sports event. There are no special requirements to take the course. Thanks to this course you will be capable of facing a real challenge: the activation of a sponsorship plan for the Johan Cruyff Foundation.
---
international entertainment and sports marketing
This course will provide learners with a fundamental understanding of the characteristics and marketing strategies related to two key global industries, sports and entertainment. The growth in both industries have been fueled by their ability to innovate via CCCI, i.e. cross-country and cross-industry expansion. There will be a graded quiz that will consists of 10 questions during the first two weeks (together worth 50% of the grade) and a final quiz that contains 20 questions (worth 50% of the grade) in the third week.
---
Becoming a sports agent
An immersive experience in the world of sports that will take students through the four stages of a professional athlete's career. Utilizing lectures, guest speakers, reading assignments and hypothetical walkthroughs, students will learn how the best sports agents manage clients at each of these four stages.
---
Doping: Sports, organizations and sciences
The objective of this course is to encourage a critical understanding of doping. To achieve this goal, this course will rely on a multidisciplinary approach that allow you to see how different disciplines get into a single object, in different perspectives and in often complementary ways. This approach will also allow us to appreciate the complexity of a subject like doping.
---
Game developers and Esports organizations
Before you can have an Esport, you must have a video game to play and a game developer to design it. This course is dedicated to discussing game developers and their relationship with their respective Esport. The content will help you recognize the qualities a video game must have to become a successful Esport. We will examine the diagram demonstrating the various competitive structures commonly found in Esports.
---
esports teams and professional players
This course will be focusing on the competitive Esport team and individual professional players. Whether you are playing on a team or competing as an individual, you will find that being a professional Esports player is more complex and nuanced than most people realize. We will be talking a lot about the support staff surrounding players, the intricacy of navigating contracts, and the hardships of committing yourself to professional play.
---
the olympics games and the media
This course gives you a complete insight into the communication and managerial techniques put into practice in the creation of the most important sporting mega event in the world. You will learn about the essentials of television production, programming strategies and television rights management of the Olympic Games. At the same time, you will gain valuable knowledge about the fundamentals of communication via social media and of the Olympic culture which is so closely connected with classic culture and humanism.
---
the science of training young athletes
Seventy percent of kids drop out of sports before their high school graduation. Only 15% leave because they feel they are not good enough. Almost 70% leave because they were not having fun, or due to problems with the coach. Injuries cause 30% to give up sports. This course is packed full of practical sports science information that provide youth coaches and parents with the practical pediatric sports science insights to successfully retain young athletes and develop their sport potential while avoiding injury and overtraining.
---
the science of training young athletes part 2
In this course you will learn how to design the type of training that takes advantage of the plastic nature of the athlete's body so you mold the right phenotype for a sport. We explore ways the muscular system can be designed to generate higher force and power and the type of training needed to mold the athlete's physical capacity so it meets the energy and biochemical demands of the sport.
---