During the spring of 2021, the world's biggest football tournament, Gothia Cup was looking for a new colleague to join their team. Sportidealisten helped them on their journey to find their dream team. In this article, we will share about Gothia Cup and how we helped Gothia Cup to recruit a sports job seeker.
As you may know, Gothia Cup has been the highlight of the year for every young footballer. Not only is it a place for footballers, but it is also a big organization that requires a lot of work to be done behind the scenes. Below is a quote from one of many who has been part of the Gothia Cup tournament.
I am proud to be part of the huge Gothia Cup Family. The tournament is part of my life. It is amazing to see how Gothia has grown and I am so fortunate year after year to get to spend time with the young people whose lives are changed through this incredible experience. I love Gothia Cup!

Patricia Espinosa
Mexico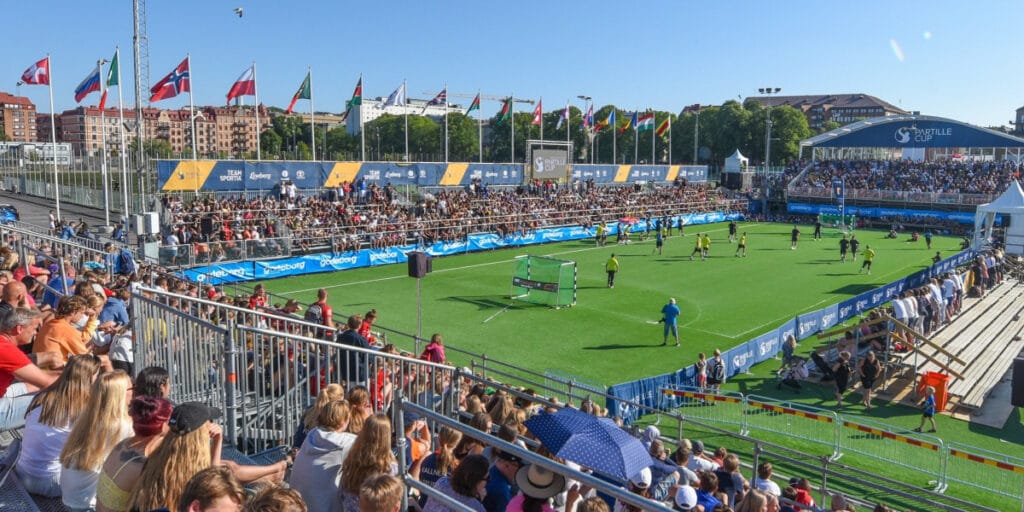 About Gothia Cup
Gothia Cup is the world's largest and most International youth football tournament. Each year, around 1700 teams from 80 nations take part and they play 4500 matches on 110 pitches.
Gothia Cup was first held in 1975. The tournament was started by the football clubs BK Häcken and GAIS and a local newspaper, since the early 80's the tournament is own entirely and solely by BK Häcken.
The organization
The organization consists of eight full-time employed staff and during the tournament more than 2500 people work.
More than a football tournament
Getting involved in children's conditions other than on the football pitch and outside Sweden has always been an important part in Gothia Cup. Their schools in Congo, Gothia Special Olympics Trophy and SKF's Meet the World are an example of that.
Through the years, over a million players from a total of 149 countries have participated in the tournament.
Gothia Cup starts a new tournament in Mexico
Gothia Cup expands across the Atlantic Ocean. In January 2022, the first edition of Gothia Cup Cancun will be played.
– Mexico is a genuine football country, and it feels extra fun to be able to implement the new tournament now, to be able give the youths hope and faith about the future again, after such a long lockdown due to the pandemic, says Dennis Andersson, general secretary at Gothia Cup. Read the full story here.
We believe that it is important to make a tournament a lifelong memory. With moments for everyone – moments of harmony and fellowship – moments where everyone comes together.

Gothia Cup
How Sportidealisten helped Gothia Cup
During the spring of 2021, Gothia Cup announced a new role to help them with their event. The Tournament Secretary, Jonas Berglund shared this on LinkedIn and Sportidealisten's founder Jakob asked him how the response had been. Jonas told Jakob that they have received many applications already.
Jakob asked Jonas if he wanted to post on the sports job platform, Sportidealisten too. And the answer was yes!
How did it go? You will soon find out, first we want to share how it works.
Do you need to create an account or how does it work to post a sports job at Sportidealisten?
If you are an employer looking to find a new colleague, you are able to post your job ads for free at Sportidealisten. You don't need an account or pay upfront.
You simply send us an email or contact us here. You can send a job ad completely by yourself or getting help from us and we will set it up for you. We call this being flexible, adaptable and quality assurance.
---
Gothia Cup found their dream team at Sportidealisten
Now back to how we helped Gothia Cup finding a new colleague.
From the day Jonas said yes to us to post the job, it only took a few weeks until Jonas got back to us and told us this:
"We have now found a candidate that we have hired for the position. I even think she found the ad via your site! Wonderfully."
Before the expired date was reached we took down the job ad and since Jonas was so satisfied with our help he also shared a quote from the candidate, Jenny who found the sports job at Sportidealisten.
What is it like to be part of Gothia Cup?
Jenny shares her thoughts on the new job as Tournament Secretary within the project volunteers, and what is it like to be part of Gothia Cup.
It will be incredibly fun and exciting to start my next chapter with the team at Gothia Cup. As a young football girl I fantasized about participating, now I look forward to helping and developing successful tournaments for youth teams, officials and the audience. After a long pandemic, we are all looking forward to return to big festive events and it is a super interesting time to join the team at Gothia Cup!

Jenny Söderman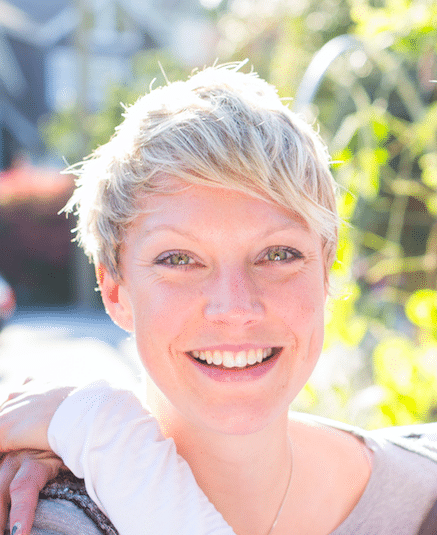 Work at Gothia Cup
If you want to work at the team of Gothia Cup yourself, stay tuned for more opportunities coming up at Sportidealisten.