The spring of 2022 has been great in many ways. But the focus of this article is to share how we secured scholarships to two youth leaders and one adult coach. And not only did we do this to one sports club, we actually did this for two sports clubs.
Scholarships in sports
Did you know that there are millions of money invested into the sports ecosystem through scholarships? And the strangest thing to this is that there are very few people who are aware of these different scholarships.
We follow several important ones and have this spring 2022 helped secured three different ones to two of our sports clubs we work with. And most of these scholarships has the great benefit that some of the scholarship money goes to the club. So actually you are not only providing honor and money to the volunteer, you are actually securing some money to the sports club too.
There are different ways of finding scholarships in sports. Here is one way how to find scholarship. Check out the website of your sports' federation, as well as your local RF SISU federation as well as your municipality's leisure department. These usually provide scholarship opportunities for sports clubs. If you dont find anything, contact the specific organization and ask around. In the end, they just need to find an organization in order to get more funding next year.
Youth leaders in sports
Youth leaders are not only important when it comes to getting more coaches in a sports club, it is important in many ways. For example, the possibilities to become a role model to younger kids, the possibility to earn money but also to empower youth with knowledge, respect and prepare them for a professional career.
What we did, was that we helped Tygelsjö IK apply to the local football federation's scholarship for young leaders who could be a coach, referee or helping out in some way as a leader. As well as we helped Malmö FBC to apply for a similar criteria at Malmö Stad (the municipality in Malmö). The key here is to write a convincing text that matches the criteria as well as showing hard work and making an impact in the club as well as in the society.
Sports coaches
Every year we have tons of people who volunteer their time and energy to sports clubs and especially to youth sports. And every year in the southern district in Sweden, Skåne, there is a collaboration with the sports federation, RF SISU Skåne and the bank, Sparbanken, who has a fund among the banks in Skåne. These two organizations provide scholarships to coaches within youth sports who contributes to a great sporting environment.
This year we managed to write a great nomination to one coach at Malmö FBC and last week we surprised the coach at his practice.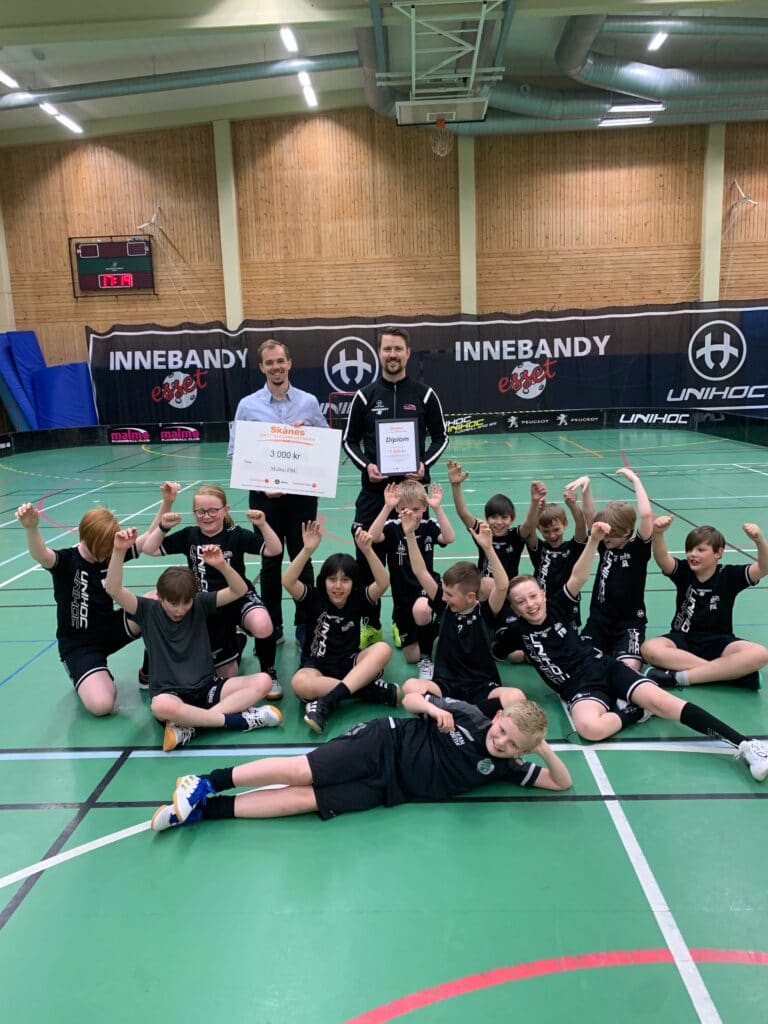 The importance of securing funds to volunteers in sports
Why is it important to care about this and are there other benefits?
Well, there are many great benefits. First of all, gratitude and loyalty between the person and your sports club. As well as putting the person forward as a role model to other people in the club's environment as well as within their own environment. Maybe these scholarships influence their surroundings to start volunteering as well? Other great benefits is that each person receives some money and in several cases even the club too.
Some other great benefits that could be easy to forget is the brand image of the club. Lots of people will now associate each sports club with great leadership and culture in the club. It is a great marketing channel in order to attract new members, new sponsors as well as new volunteers.
Last but not least, you could save these nominations and keep the text and use it as a sample text for new scholarship applications. That will save you time and help you secure more scholarships for leaderships in sports clubs.
Do you want help securing scholarships to your sports club?
Do you also want to simplify and develop your sports club? Do you want to be part of a growing sports organization? Let us help you grow and stay up to date with all tasks.