Want to craft a successful cover letter and learn how to write it? Create the perfect cover letter that takes you closer to your dream job in sports. Save time and at the same time get help from the experts through a technical solution that gives you an edge. In addition to creating and submitting your CV when you apply for a job, it is usually the cover letter that gives you the opportunity to present to yourself. In this post, you get four tips for a successful cover letter and you get tips on how to write a successful cover letter that is tailored to your dream job in sports.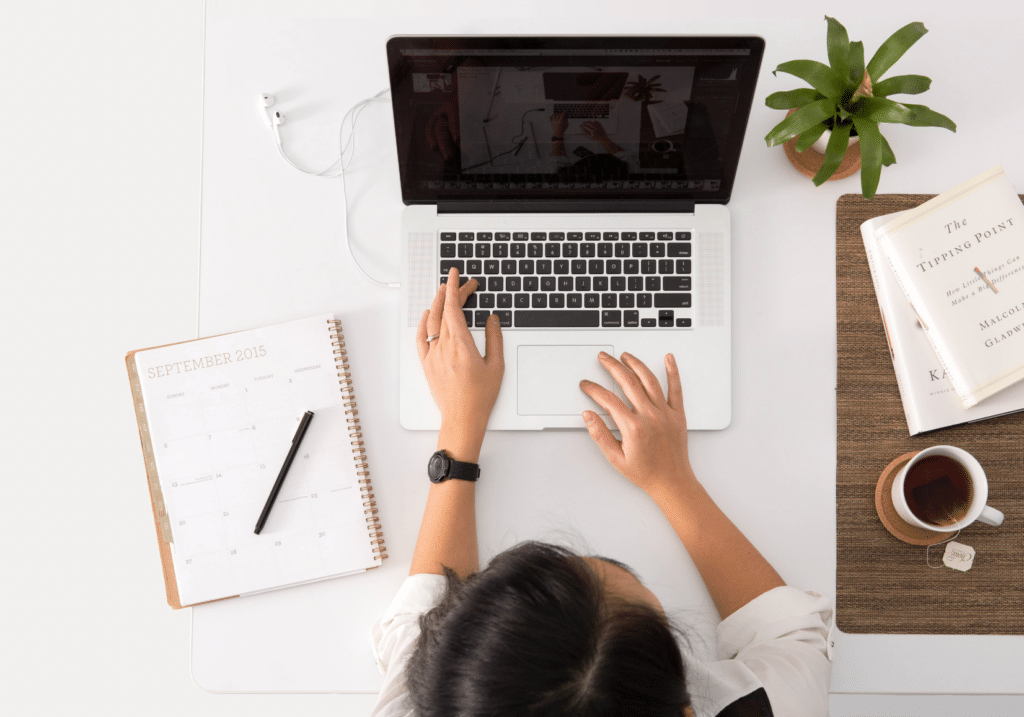 ---
Four tips for your successful cover letter
Let's start by sharing four tips for your successful cover letter in your sports job application. There are a lot of things to think about when it comes to crafting a cover letter, but to give you some help, we have provided 4 tips to create that successful cover letter.
# 1 Write to the right target group, who reads your sports job application?
To begin with, keep in mind that the person who reads your sports job application probably has limited time to devote to each application that comes in. It can be as tough as it is with only 25-30 seconds to make a first impression on the reader. This rule of thumb especially applies to services that many seek. Therefore, it is important that you make your application concrete, concise, attractive and easy to understand. Everything to make it easier for those who read your application.
# 2 Be personal
As it sounds, the cover letter is about you. It is your opportunity to "sell" yourself. While it should be short and concise, it should also arouse interest in you as a person and make you the pink elephant in the room among the other applicants. It is a personal letter, though not a private letter. Thus, you should be personal without becoming too private. In comparison with your CV, this is a forum where you can talk about things that are not included in your CV. Be careful to use clichés and phrases, preferably avoid them altogether.
# 3 What do you contribute?
Do not look too far back in time. Even if you should be able to tell what you have done before to arouse interest in a new job, it is not just a matter of looking in the rearview mirror. Also think about what you can contribute to the organization you are applying to. What exactly can YOU add and create together with them in the future?
# 4 Create a positive feeling
Finally, also think about how you write your cover letter. We all have some bad memory or have made mistakes. Be positive. Try to keep a positive tone, firmly in writing. Try to come up with qualities that are associated with or describe you as a positive person. Once you know what you can add according to # 3, talk about what added value you are contributing with. Throughout the application, you should avoid talking about bad experiences with previous employers or old colleagues. Though you can turn a bad experience into something you did well. So create and contribute with a positive feeling. Simply, nothing remains negative in the application.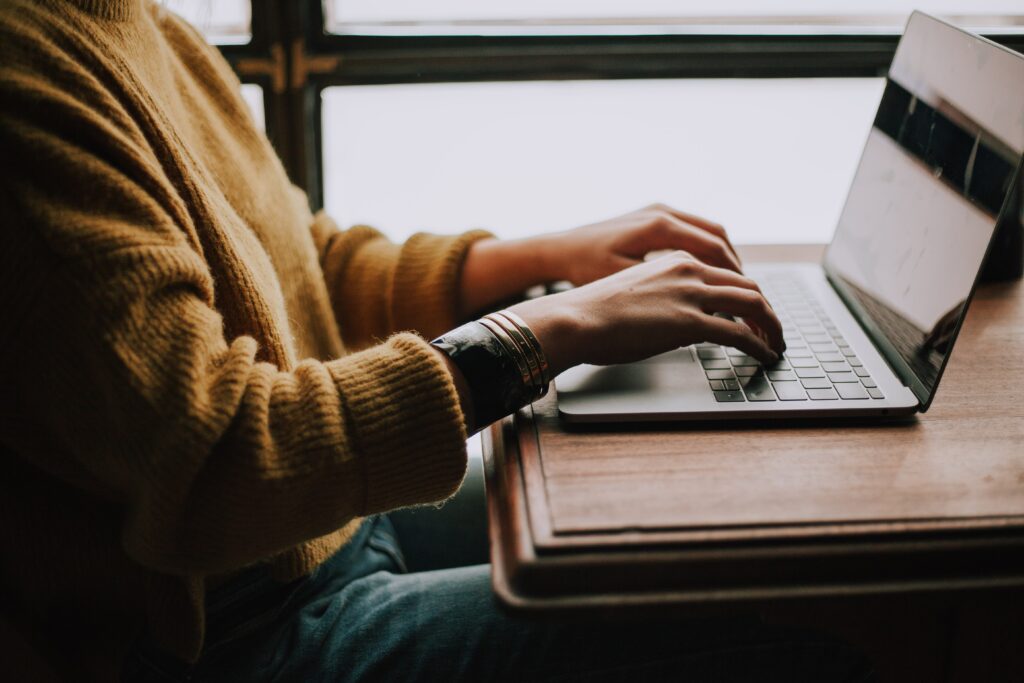 ---
How to write a successful cover letter
Be sure to read the sports job advertisement carefully and follow the instructions given by the employer. There are a lot of tips to find a sports job, but there are also a few that are unexpected. It may be that the employer wants special documents such as grades, certificates, register documents, etc. must be included in the application. Make sure that your application is complete with all the information that the employer requests. Answer correctly. The employer may have requested how to submit the application. It may be that they want the application to be sent by e-mail or as a letter. The application may need to be addressed to a specific person or department or a reference number may need to be provided on the application.
A smart service that helps you write your cover letter
Does it still feel difficult to know how to start and know when it feels perfect? Now you do not have to guess how to write a successful cover letter, with the help of Cowrite you get the help of experts to create a successful cover letter tailored to the sports job advertisement. Cowrite believes in letting the pros do what they do best. They want sports job seekers to be able to spend less time in front of the computer searching for sports jobs and finding the sports job faster. They have therefore developed a text robot that helps sports job seekers to smoothly write structured and selling cover letters with high quality in a very short time.
Pioneering technical solution gives you an edge
The technology behind Cowrite is as simple as it is ingenious: you answer simple questions about yourself, your background and the job you are looking for, and your answers are seamlessly woven together with prescribed texts from a large database of Cowrite's advanced algorithms. The texts in the database have been written by professional writers, which means that your cover letter will maintain a very high linguistic quality. Avoid beginner mistakes such as disturbing repetitions, aiming errors and incorrect sentence construction – Cowrite will help you write like the pros!
Save time – both your and the recruiter's
By using Cowrite's automated writing service, you save both time and energy. A common tactic to use when you do not have the time, energy or knowledge to write your own letters, is the infamous cut-and-paste method. However, this is quickly seen by recruiters, who read cover letters daily. In rare cases, they are tolerant of this, and you may be called for an interview if you have a really strong CV that fits the sports club's requirements profile, but usually this seemingly innocent shortcut leads to you being quickly sold out. If you have not even spent time writing a letter adapted for the position you are applying for, why should the recruiter then spend time meeting you?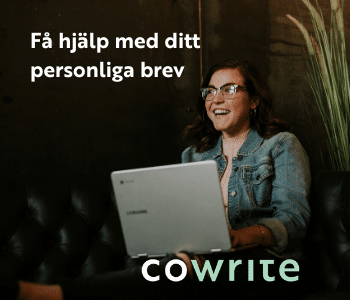 Write successful cover letters like the ancient Greeks
How does Cowrite really work? The technologically advanced machinery behind Cowrite may be modern, but the fact is that the basis of cover letters rests on the wisdom of ancient Greece. Even today, the classical rhetorical disposition is unsurpassed when it comes to writing compelling texts. Do you not have a close eye on propositio, argumentatio and conclusio? No danger, this is where Cowrite comes into the picture. The cover letter is basically to be regarded as an argumentative text, where you as a writer must convince the employer that it is you he or she should invest in. Cowrite helps you to dispose your cover letter according to all the rules of art, and you do not have to figure out interesting exordium and inviting peroratio.
Is not a good CV enough?
Of course, it's great if you have a nice CV with good positions at relevant companies and sports clubs. Your CV is what the recruiter first sees, and it is important that you capture his or her interest. However, a CV is not as lively and dynamic as a cover letter. The cover letter requires more time, reflection and work. When several applicants with similar work experiences apply for the same position, it is not entirely easy to show what makes you unique with the help of just a CV. In the cover letter, you argue why you, of all applicants with a similar profile, should get the sports job.
Highlight your positive experiences from sports
With a passion for sports, you are probably determined, competitive and always give 100% for the team. These personality traits are not only useful in sports, but also sought after by many employers. Therefore, let your positive qualities and experiences from sports shine through in your cover letter when you apply for a sports job! Here, too, Cowrite can help you highlight your strengths and give your cover letter a clear, selling structure.
Create your next cover letter for your dream sports job and try Cowrite for free today!
Writing a cover letter from the beginning usually starts with a blank A4 on the computer, and often ends there as well. Avoid tearing your hair and fussing over wording, grammar and writing cramps and let Cowrite handle the writing instead. Save time and apply for your dream sports job with a professional and successful cover letter.
What could not be better than testing Cowrite today? It costs nothing to try. Do not sit and wait when others are called for an interview – check out Cowrite today and create the first draft. Maybe this is the beginning of your dream job in sports?
Have you finally found your dream job in sports but not dared to apply?
Cowrite's cover letter writing service helps you maximize your chances before the final sprint!
This is a guest post written by Cowrite.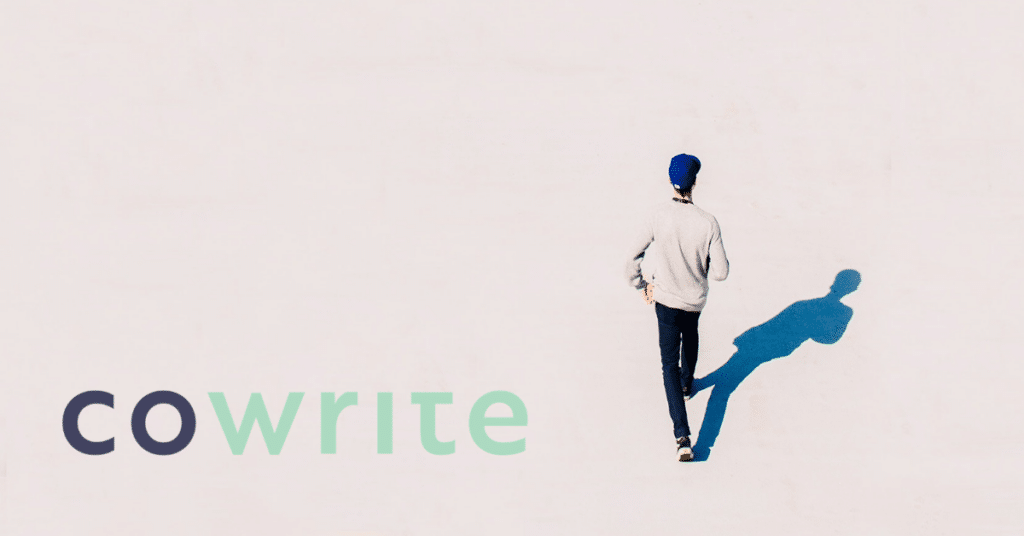 So for your next sports job application, read through the sports job advertisement, create your content, and when you are done, check the grammar and what your application looks like. Finally, go through the sports job advertisement again and see if all the points requested are answered.
Good luck!