What makes a leader successful? What does it mean to be a transformational leader? In this article, we will talk about modern leadership from the football context. We talk about building trust and put the group together. One of the innovative leaders from the sports context that revolutionised leadership and football is Pep Guardiola. You will learn why he used a utilitarian approach and a charismatic approach in his leadership and why he needed to have players who trusted each other and him.
3 leaders who changed the leadership forever
This is the third and final part of the miniseries about leaders who changed the leadership forever. In this third article, we will introduce the story about Pep Guardiola, why he became a better coach with less trophies and how to be successful.
Leadership lessons from 3 football managers who changed the sport forever
If you haven't read the first or the second part of this miniseries, make sure to jump over there to read more about the growing field of leadership, what leadership is and the introduction about the three football coaches that changed the way to lead in football.
Education about leadership is growing exponentially, it has become a multibillion-dollar industry. Leadership education can be provided in many different formats like conferences, certifications, human resource training, seminars from leadership gurus, coaching, books, and even post-graduation courses. But all of these formats can also be taught and learned from the sports context, particularly in football management.
If you still haven't read part 1 or 2 you might want to understand what we mean by leadership. In the first article in this miniseries, we looked at leadership as the process (act) of influencing the activities of an organized group in its efforts toward goal setting and goal achievement.
The groupthinking manager – Pep Guardiola
The 2007-08 season was the second successive trophy-less season for FC Barcelona. And the departure of the then first-team manager, Frank Rijkaard, was confirmed after a 4-1 defeat by the hands of arch-rivals Real Madrid on 8 May 2008. On the recommendation of Johan Cruyff, FC Barcelona promoted their second-team coach, Pep Guardiola, as the Barca First Team Head Coach ahead of a more prominent contender, Jose Mourinho[1]. During his playing days, Guardiola was promoted from academy to the FC Barcelona first team by Cruyff only. Having spent a significant part of his playing career under Cruyff, there was a strong analogy in their coaching styles and football philosophies. Pep was the most exceptional Cruyff disciple not only in promoting the typical Barcelona brand of football but also in emulating the Dutch's transformational style of leadership.
The charasmatic and creative manager – Pep Gaurdiola
Guardiola, who is now a charismatic leader worldwide due to his achievements over the last decade, was a transformational leader when he started his football management career. Immediately after the appointment, the Catalonian manager stated that the most enigmatic players of the team, like Ronaldinho, Eto, and Deco, were not part of his plans and will be sold. He made radical improvements in FC Barcelona's existing playing style and implemented an upgraded version of Cruyff's 'Total Football' style. He popularized Tiki-Taka and invented the 'False 9' football formation.[2] Tiki Taka refers to a playing method comprising of short passes, the domination of possession, and ball retention through pressing. Also, he leveled up Cruyff's 'Total Football' by involving the goalkeeper as an extra outfield player. Pep restricted players of his team from playing aerial balls. As a creative manager, Pep added new football training methods in order to align players with his philosophy. One such example of strange Guardiola methods was short-sided games with goals facing outwards. He developed this method to restrict players from attempting long shots. Hence, the teams can only score a goal in an outward-facing goal by passing through the goal line and tapping in from short distances. He also created several other drills to train the players on how to play in tight spaces and create overloads.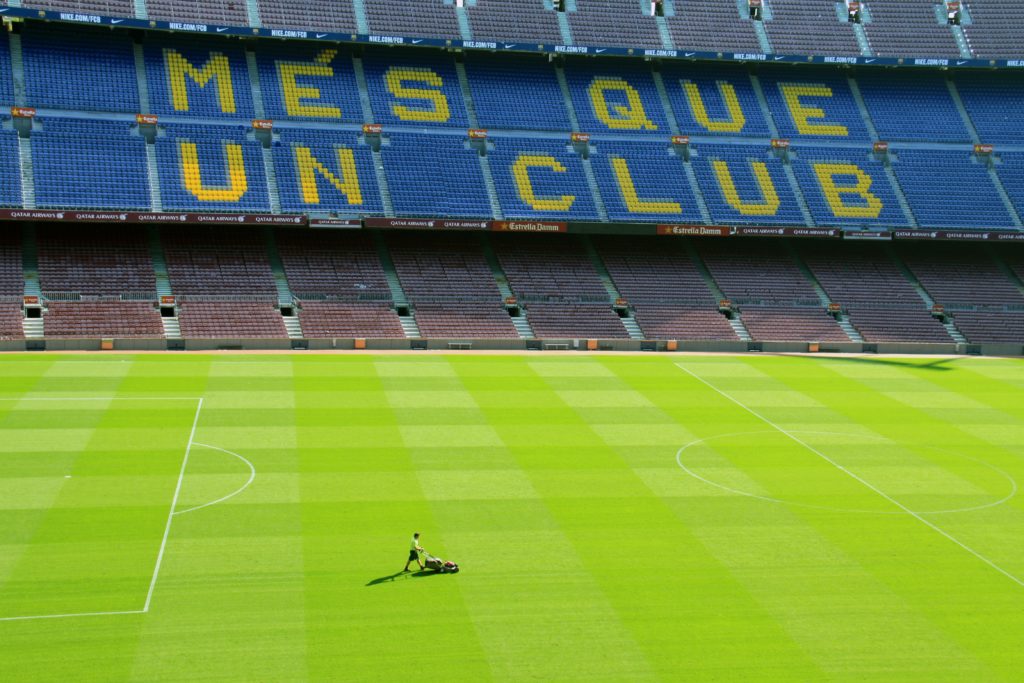 Lead with the group
Pep took an autocratic approach in implementing his postmodernist (unorthodox) style of playing football, and the players who were resistant to adopting his system were distanced. Guardiola was never shy of benching or substituting expensive signings like Zlatan Ibrahimovic when they didn't play according to his football philosophy.
As a leader, Guardiola has a zero-tolerance policy towards players who did not align with his football philosophy or influenced groupthink (groupism) and discipline in the team. He showed this in Barcelona by selling Ronaldinho, Eto, and Deco and repeated the same at Manchester City, where he sidelined Joe Hart. Pep identifies unity within the team on and off the pitch vital for the success of his playing style and getting desired results. As a result of which, Pep never felt insecure about promoting utilitarianism (the greatest good for the greatest number[3]) by eradicating troublesome players irrespective of their international reputation and influence in the club.
Trust your teammates
Transformational leaders engage in actions that gain the trust of their followers and that in turn result in desirable outcomes[4]. One of the crucial principles of Guardiola's football philosophy and leadership style is 'trust your teammates'[5]. Trust within the team can be witnessed on the pitch through equal involvement of all the players (including the goalkeeper). The centre backs are never insecure about passing the ball to the goalkeeper. Off the pitch, Pep utilized the tool of trust to a significant effect through his talks, actions, and team selections. The most famous example of Pep's trust was the selection of Eric Abidal in the starting lineup at the 2011 Champions League final. Abidal had returned to the Barca squad not so long ago having been treated for cancer and was not 100% match fit. Eric's inclusion worked as a catalyst to inspire the entire team to a memorable victory against a star-studded Manchester United at the Wembley Stadium.
Guardiola utilized the tight-loose approach in his leadership to a significant effect. On the one hand, he was very strict on diets, body weights, and training of his players while, on the other hand, he gave them regular day-offs. In the documentary, Take the Ball, Pass the Ball, Thierry Henry identified a stark contrast in match preparations of Arsenal under Wenger and Barcelona under Pep. At Arsenal, the whole team spent a night before the match at the hotel so that the management staff can keep track of diet and activities of the players. Alternatively, Henry recalls himself spending time with his family and friends at a hotel room in Rome one night before he won the Champions League with FC Barcelona in 2009. According to Pep, giving players time with their families was essential to get them off from the excess pressure before the big matches.
How to become a better coach
After supremely successful four seasons with FC Barcelona, where Pep won fourteen trophies out of possible nineteen, he joined Bayern Munich. At Bayern, Pep replaced the treble (Bundesliga, DFB Pokal, and Champions League) winning coach Jupp Heynckes. Pep's agility and resilience were severely tested during his time at Bayern Munich. Promoting Cruyff's football at Franz Beckenbauer's club was bound to have challenges. Pep admitted that he became a better coach at Bayern than his time in Barcelona, where the things were pretty straightforward with Messi in his side. He has to work hard to find new sets of combinational plays, formations, and other alternative ways to penetrate defenses in the Bundesliga. Pep was not only tested on the field but off the ground as well, with several critics and journalists questioning his squad selection decisions. His resilience was severely gauged whenever he excluded Gotze, Muller, or Lewandowski from the starting eleven. Moreover, his performance was frequently compared to his accomplishments in Barcelona.[6]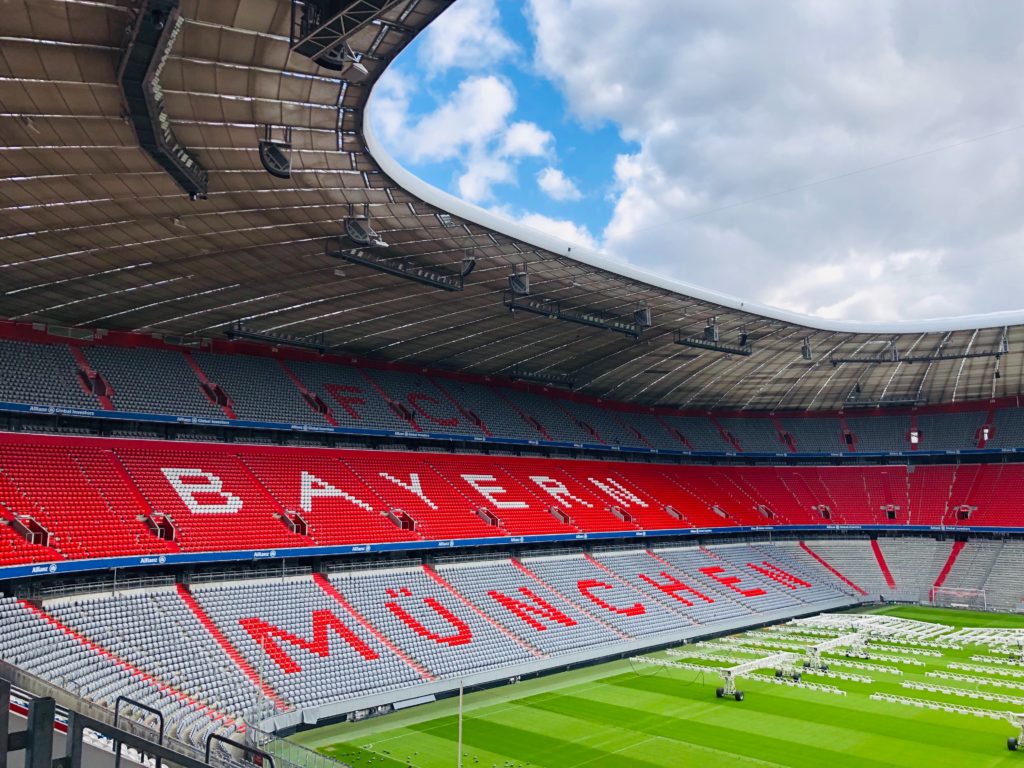 Ultimately, Pep managed to win seven out of possible fourteen trophies in his three seasons with the Bavarian club, but he was not able to lead Bayern to any European glory. However, he upgraded his personality with a new approach – learn from the mistakes and move on. The stubborn ex-Barcelona manager became more agile, versatile, matured, resilient, and modest from his relatively less accomplishing period at FC Bayern Munich.
A rejuvenated and upgraded Pep is now a charismatic leader at Manchester City Football Club, where he won the Premier League with a record points total of 100 in the year 2018. He further improved his standards next year and made Manchester City the first club in England to win domestic quadruple in men's football.
Modern leadership lessons from Pep Guardiola in bullet points
Innovative thinking and futuristic approach are the characteristics of a successful leader
Eradicate groupthink (aka groupism) within the organization
As a leader, advocate for utilitarianism (the greatest good for the greatest number)
Trust members of your organization and also inspire them to trust their fellow teammates
Adopt the tight-loose approach to get the best out of your people
An agile and resilient leader takes an organization to unprecedented success
A great leader humbly accepts failures, learns from mistakes, improves and moves on
Conclusion, what modern and transformational leadership is all about
From the abovementioned well-known football management examples, it can be concluded that leadership is a skill of inspiring an organized group to pursue a particular philosophy, a process, a method to achieve the desired goal. Cruyff, Wenger and Pep Guardiola reinvented football by convincing their respective teams to follow the new ideas, playing styles, formations, diet regulations, and training regimes which seemed weird at the beginning.
The trio utilized the transformational style of leadership to abruptly challenge the status quo of football. However, their respective styles slightly differed from each other because of their respective social constructionisms (cognition and personal upbringings), the context of respective football clubs and the timing of their appointments. These advocators of the postmodernist (unorthodox and relatively new) style of football exploited important elements like trust, communication, coaching, agility, resilience, innovation, utilitarianism (the greatest good for the greatest number), tight-loose approach, and Taylorism (create efficient work processes) in their leadership to cope with the volatile, uncertain, complex, and ambiguous world.
Additionally, they also showed agility in improving and sometimes altering their leadership styles whenever needed due to the changing circumstances. Their leadership was not only limited to the success they achieved through the trophies they won but also through their contribution towards the development of football cultures in the clubs they served for and beyond.
This is a blog post written by author Shrey Upadhyay.
That is a wrap up
This was the third part of the miniseries about leaders who changed the leadership forever.
If you missed out from the first or the second part about Johan Cruyjff and Arsene Wenger, you can head over to the first and second part about leaders who changed the leadership forever here.
Academic definitions of terms used
Postmodernism – A complex set of ideas that emerged in the later part of the twentieth century which promotes dynamics in roles, shifting of power, blurred boundaries among groups and individuals' sensemaking, and horizontal interconnections rather than vertical hierarchies in an organization[7].
Groupthink – A phenomenon sometimes occurring in very highly cohesive groups in which group members are more concerned with maintaining group spirit than in making the most realistic decisions[8].
Utilitarianism – Utilitarianism in simple language can be defined as the greatest good for the greatest number[9].
Transformational Leadership – An ideal style of leadership which promotes innovation. Transformational leadership can be defined as the set of five observable and learnable practices: challenge familiar organizational practices, inspire a shared vision among employees, enable employees to act in accordance with their vision, model the way for employees to perform, and encourage employees through recognition and celebration of success. In this type of leadership, a leader takes risks and initiates radical changes[10].
Social Constructionism – A philosophical approach to understand how people make sense of, and act in relation to, other people, their interactions and the contexts in which these take place[11].
Taylorism – A modernistic approach developed by Fredrick Winslow Taylor to create efficient work processes for the organizations[12].
Charismatic Leadership – Charismatic Leadership refers to the type of leadership in which the followers follow the leader because of emotions rather than calculations. They are inspired to enthusiastically give unquestioned obedience, loyalty, commitment, and devotion to the leader and to the cause that the leader represents[13].


If you like this, you might want to go further and read these:

– How to get a job in tennis
– What a current sport management student needs to know
– For employers and job seekers in the sports industry
– 3 ways to express passion for sports jobs
We want to help more people finding their dream job and also feed you with the latest news and lessons form the sports world. Do you have any feedback or advice or news, please share that to us. You can contact us or reach out LinkedIn.
See you soon with more lessons learned from the sports field that will enhance your creativity and your career in sports.
---
References used in this text
[1] Take the Ball, Pass the Ball. (2018) [Film] Directed by Duncan McMath. Spain: Zoom Sport International
[3] Mill, J.S., 2016. Utilitarianism. In Seven masterpieces of philosophy (pp. 337-383). Routledge.
[4] Podsakoff, P., MacKenzie, S., Moorman, R., & Fetter, R. (1990). Transformational leader behaviors and their effects on followers' trust in leader, satisfaction, and organizational citizenship behaviors. Leadership Quarterly, 1, 107–142.
[5] https://www.youtube.com/watch?v=I_4XTl1Iifc
[6] Perarnau, M., 2016. Pep Guardiola: The Evolution. Birlinn Ltd.
[7] Stokes, P. (2016) 'Chapter 3: Using critical approaches in managing people and organizations' in Stokes, P., Moore, N., Smith, S., Rowland, C. and Scott, P (2016) Organizational Management. London. Kogan Page, 51-66.
[8] Janis, I.L., 1972. Victims of groupthink: A psychological study of foreign-policy decisions and fiascoes.
[9] Mill, J.S., 2016. Utilitarianism. In Seven masterpieces of philosophy (pp. 337-383). Routledge.
[10] Bass, B.M., 1985. Leadership and performance beyond expectations. Collier Macmillan. Howell, J.M. and Higgins, C.A., 1990. Leadership behaviors, influence tactics, and career experiences of champions of technological innovation. The Leadership Quarterly, 1(4), pp.249-264.
[11] Stokes, P., 2011. Critical concepts in management and organization studies: Key terms and concepts. Macmillan International Higher Education.
[12] Stokes, P. (2016) 'Chapter 3: Using critical approaches in managing people and organizations' in Stokes, P., Moore, N., Smith, S., Rowland, C. and Scott, P (2016) Organizational Management. London. Kogan Page, 51-66.
[13] House, R.J., 1976. A 1976 Theory of Charismatic Leadership. Working Paper Series 76-06.