Learn, enjoy and never forget the experiences gained at EASM
That was the core message I got from my first experience from EASM. However, the initial question I had 2014 when I first interacted with the European Association for Sport Management (EASM), was: what is EASM and what values can I get from them? 2019 was the year when I could look back to this question and give you the answer you have been waiting for.
---
---
What is EASM?
Back in 2014, I (Jakob) was about one year into my sport management studies. One of our professors mentioned a sport management summer school that was through an association called the European Association for Sport Management. We were told about this opportunity to go abroad, have several days of lessons and work with other future sport managers from around the world. As a future sport manager, I thought this sounded like a great opportunity.
What was interesting at this stage? Well, it was an opportunity to add something extra, something of an international class to my CV and sport management career. Unfortunately, the dates and costs weren't on my side and I never took that opportunity 2014.
EASM
Fast forward, 2017 was the year I interacted with EASM again and this time I participated at the Student Seminar and the EASM conference in Switzerland. I met more than 50 international students and we had five intensive but fun and valuable days at the Student Seminar. We learned a lot about the Olympic games and its history, but we also did the Management Game. The management game consist of group work around a challenge and the students need to solve this in a few days and deliver a great presentation.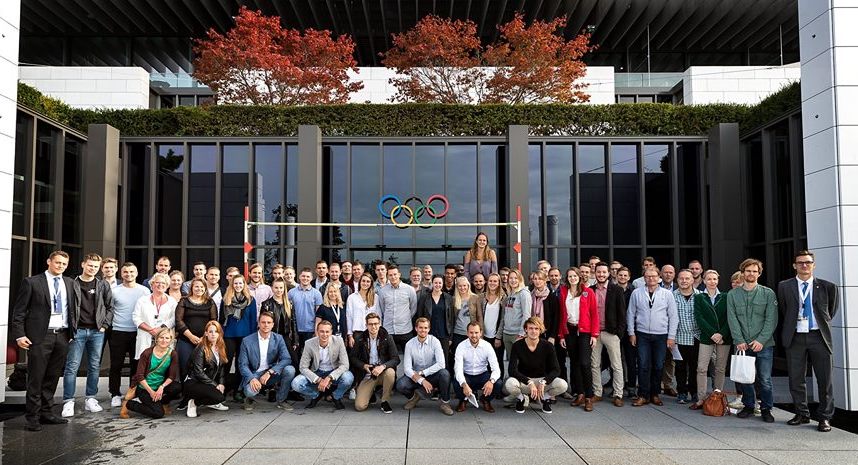 My group never won, however, we did a great job and we did our best. After this, we moved to the EASM conference and the opening ceremony and this evening happened to be the next step in my career. I was honored and asked to be the successor as the Student Representative at the EASM board.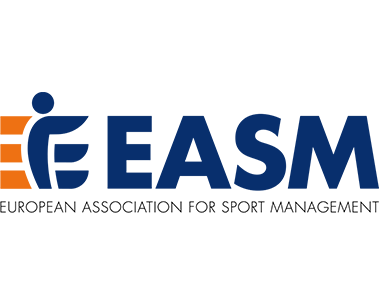 Lessons learned
At the EASM conference 2019 in Spain, I was ending my term as the Student Representative and then what? During summer 2019 I was thinking about the future. Why did I get the honor to be the Student Representative and what have I learned since then and what is EASM all about?
I am not sure where to begin. But let's go ahead. I have always asked around in social environments and this was what I did during the days of the Student Seminar too. Some people might call this networking and some might just call this curiosity. Furthermore, I always try to listen and find new opportunities for my networks, trying to provide them feedback, ideas, etc. According to me, if people do those things, they show passion and hunger to do more.
Taking on a board role in an international context was something I never imagine being part of. Now two years later, I can only say that I can recommend it to you who wants to make an impact on the international level and are looking for an international career. The people at the board of EASM have shown me that everyone is welcomed. Even though I was much younger or had less working experience than them, I was always free to ask questions, taking part in the discussions and the decisions. Furthermore, the board of EASM and the community is a community where you and I can take action. If you want to engage and make an impact you are welcome. The board volunteers their time. So, I have basically asked questions, what I can help out with and I have proposed different action plans. Those things have allowed me to develop as a board member and person.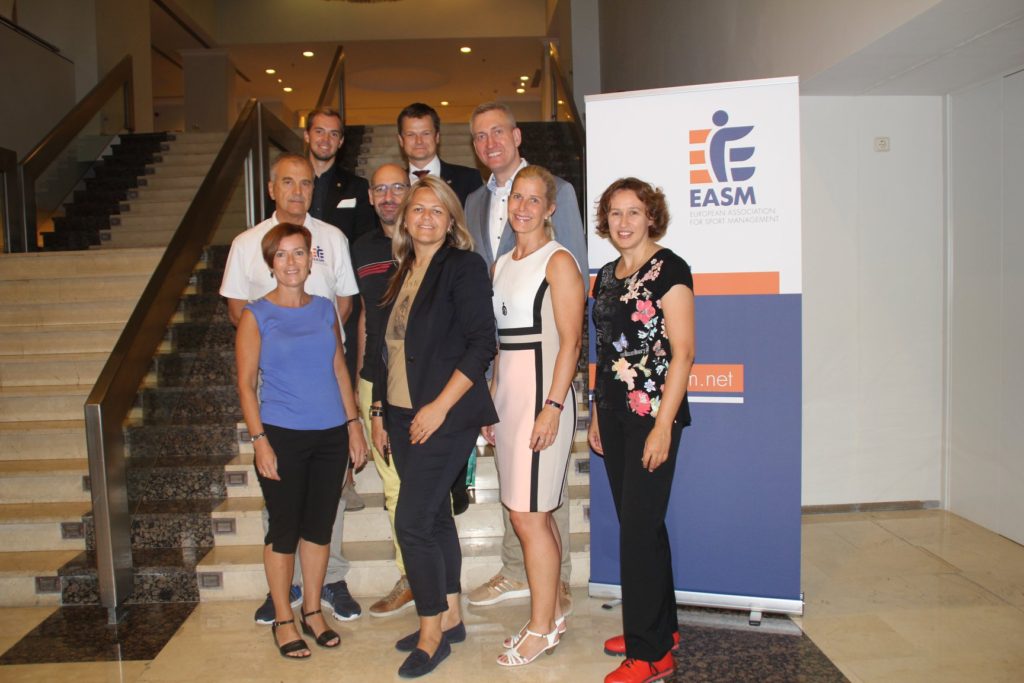 During these two years, 2017-2019, I have since my start met and made new friends all over the world. I have talked and interacted with more than 240 students from the Bachelor to the Ph.D. level. I have been part of the Local Organising Committee at the EASM conference 2018 in Malmo, Sweden, I have arranged two Student Seminars and one Summer School, I have developed an online platform for sport management students and developed a few Facebook groups where new EASM students can network. I have continuously stayed connected and both kept contact with student participants online and offline. I have also helped and managed the award committee for the Alberto Madella Scholarship Fund and I have helped develop an award for the Student Seminar 2019.
Basically together with great support from the EASM board members, I have developed a sports management community for the rising stars within the field with the aim of increasing visibility of EASM within the Student community and engagement of European sport management students with EASM. Now when I finished my term as the Student Representative, I thought through my experiences and I chose to apply to become a full board member. As you might understand by now, I got on board again!
What do you want?
Are you working at a sport management related program/university and want your students to develop?
Are you a student who wants to develop and build your sport management network?
Do you want to contribute and further develop the sport management field with research, mentoring, working or if you have any ideas?
Well, check out our website, contact me or any of my board colleagues.
Find out more what our previous students have experienced
Learn, enjoy and never forget the experiences gained at EASM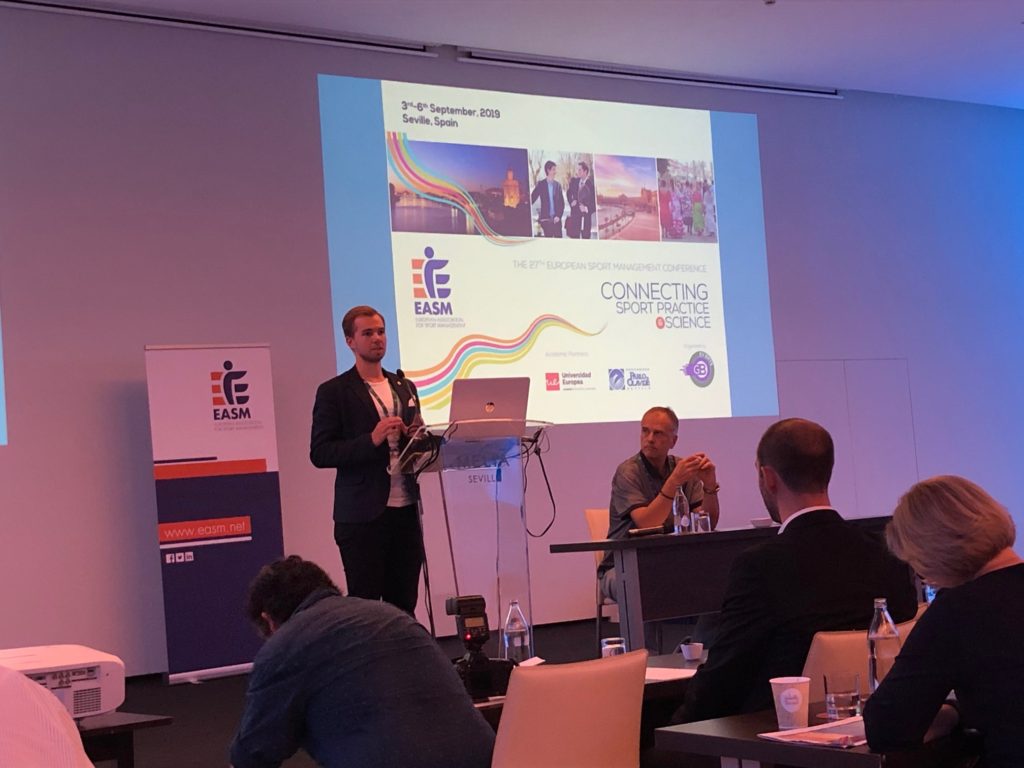 ---
We want to help more people finding their dream job and also feed you with the latest news and lessons form the sports world. Do you have any feedback or advice or news, please share that to us. You can contact us or reach out on LinkedIn.


If you like this, you might want to go further and read these:

– How to get a job in tennis
– What a current sport management student needs to know
– For employers and job seekers in the sports industry
– 3 ways to express passion for sports jobs
We want to help more people finding their dream job and also feed you with the latest news and lessons form the sports world. Do you have any feedback or advice or news, please share that to us. You can contact us or reach out LinkedIn.
See you soon with more lessons learned from the sports field that will enhance your creativity and your career in sports.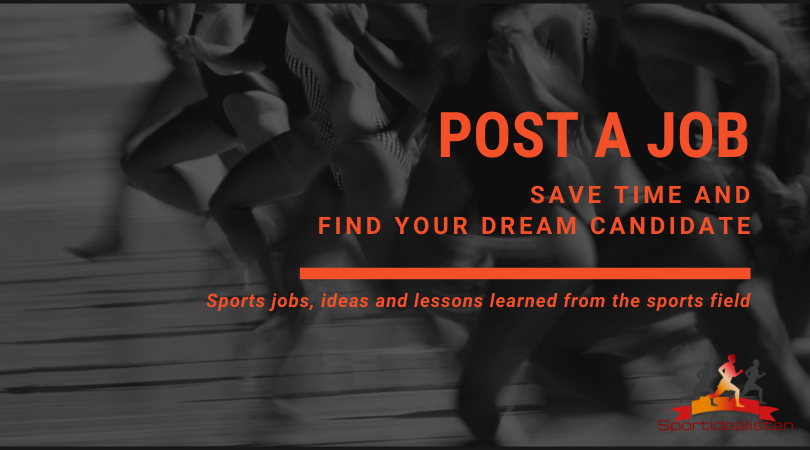 Save time when finding your dream candidate. Post your job within no time. Our vision is to have a world where everyone can work with their passion. On the Sportidealisten website, you have the opportunity to publish vacant job positions. Please create your free account and write your job post today or send your post to us like the Föreningskraft did.